Can I Sue A Sober Home?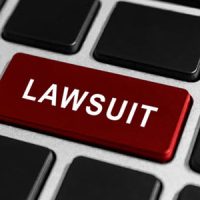 Sober homes are facilities in which a person undergoing addiction treatment can begin to transition from a highly structured rehab environment to a totally unstructured home life, serving as a halfway house of sorts. Florida has begun to acquire a reputation as a haven for sober homes, with many springing up in central and southern Florida to take advantage of the nice weather. That said, there can be serious potential problems if you or your loved ones choose the wrong sober home to help you get clean. It may be possible to file suit against the home or its employees.
Two Types of Potential Suits
The two most common types of lawsuits that involve sober homes are fraud and personal injury cases. Fraud cases occur when sober homes engage in unethical practices to bring patients in or to otherwise keep their insurers paying. Some sober homes are fraudulent from the beginning, holding themselves out as treatment centers, but providing no programs or benefits; some sober homes operate as sober homes, but engage in what is known as patient brokering – essentially referring patients in return for a kickback or other benefit.
Personal injury cases, conversely, most often occur due to alleged negligence on the part of the home's staff or contractors. For example, a patient who is a victim of sexual assault might have a case against the sober home for negligence, even if the crime was committed by another patient – in theory, the sober home staff should have exercised care enough to prevent such behavior. Injuries or deaths that result on the premises as a result of a staff member's (or the home's) negligence are almost always actionable.
What Are My Options?
If you and your loved ones believe that you may have an action to bring against a negligent sober home, it is important to keep in mind that you may bring a civil lawsuit even if criminal charges are pending against the person in question. Florida courts may require that one proceeding be held before the other, but the Fifth Amendment right against double jeopardy does not apply, because one case is criminal and one case is civil.
In addition to filing a civil suit, some may seek to strike at the home's licensure, but as of this writing, regulations overseeing Florida sober homes are very unclear and substandard. Due to federal disability regulations (since the Fair Housing Act rightly characterizes addiction as a disability), sober homes cannot be forced to register with any authority – to do so would potentially open up the patients to discrimination from outside actors like neighbors or community councils, but at the same time, an inability to do so means that unscrupulous actors find it all too easy to take advantage of patients in a vulnerable position.
Contact A Tampa Sober Home Negligence Attorney
Helping people with addiction issues is a legitimate public interest, and unscrupulous sober home owners should be held to account. If you or your loved ones believe you may have a case against a Florida establishment, a Tampa substance abuse treatment center attorney from the Rinaldo Law Group may be able to help you articulate your options for seeking compensation. Call our offices today for a free consultation; we are happy to try and assist you.
Resource:
leg.state.fl.us/Statutes/index.cfm?App_mode=Display_Statute&URL=0800-0899/0817/Sections/0817.505.html