Filing Suit Against A Negligent Sober Home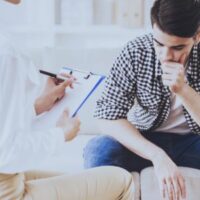 Florida has become somewhat of a mecca for addiction treatment in the last decade or so, for a variety of reasons. However, it unfortunately stands to reason that the more sober homes exist in a given area, the higher the odds are of your finding one that is negligent or unethical. If you or someone you love have been a victim of negligence in a Florida sober home, know that you do have rights to try and recover monetary compensation for what you have been through.
Potential For Negligence
'Sober homes' are group homes for people who have completed some kind of drug or alcohol treatment, and need supervision and company to help them establish a pattern of sober living. There are rules to observe in a sober home, but generally things are less structured than they would be in a more formal drug treatment center. If someone violates the rule of sobriety in the home, they are usually asked to leave, but they are not (or should not be!) kicked out with no warning.
Most sober homes are simply privately owned houses, being used to allow those who need time to get clean to have a place to live while doing so. They are not technically regulated, though laws passed in 2018 mandate that sober homes voluntarily register with Florida's Department of Children & Families in order to accept referrals from licensed facilities. However, if someone is injured or dies while in the care of a sober home, it is important to understand that the owners can be potentially liable for that harm, regardless of the business status (or lack thereof) of the sober home itself.
Criminal vs Civil Cases
In recent years, several sober home operators have been convicted of healthcare fraud (and other charges), admitting to luring young addicts into their homes and failing to provide them with proper care. In addition, there have been rising numbers of crimes committed in sober homes, such as theft, broken bones from physical attacks, and sexual assault. However, people who have been victimized by negligence on the part of a sober home owner can also file civil lawsuits, seeking monetary compensation rather than jail time.
Filing a suit against the owners or operators of a sober home will progress in roughly the same manner as any other negligence lawsuit. An injured plaintiff must establish that the defendant owed a duty to exercise reasonable care, and that duty was then breached. They must also show that the tangible injuries they suffered were directly because of the defendant's actions (and breach of duty), without any other superseding cause. That said, keep in mind that the statute of limitations on such cases is very short, so the window to file suit will arrive far sooner than one might think.
Contact A Tampa Sober Home Negligence Attorney
Dealing with a negligent sober home can be difficult, because they occupy an unusual status under Florida law – but their owners are just as open to potential liability as any individual might be. If you have questions about filing suit, contacting a Tampa substance abuse treatment center attorney from the Rinaldo Law Group may be a good idea. We are happy to try and assist you with your case. Call our offices today for a free consultation.
Resource:
palmbeachpost.com/news/new-sober-home-regulation-starts-saturday-with-new-florida-law/cdIUQ9PBEyeDOhLhi3SBsO/