Can I Hold a Florida Property Owner Liable for a Criminal Assault?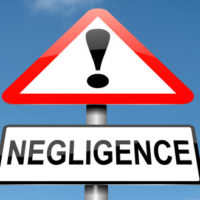 Florida businesses and Florida property owners have a duty to look out for the safety of customers and other guests. If you were attacked by a third party on someone's else premises, you may be able to hold that negligent business or property owner liable for your injuries.
Generally, this done through a type of premises liability lawsuit called a negligent security claim. These are complicated legal cases. Following an assault or any other type of criminal attack, it is crucial that injured victims seek guidance from an experienced Tampa, FL negligent security lawyer.
What is Negligent Security in Florida?
 In the most straightforward terms, negligent security is the failure to take adequate security precautions. Of course, this broad definition raises an important question: What security measures are businesses/property owners legally obligated to take in Florida? There is no easy answer to this question, and it depends entirely on the specific situation.
Property owners and property occupiers have a duty to provide the security that a reasonable person would provide under similar conditions. In other words, security requirements may vary widely based on the circumstances. For example, the reasonable security expectations placed on a large Tampa bar or nightclub that is serving copious amounts of alcohol are far different than the security expectations placed on the owners of a small corner store.
For this reason, all negligent security claims must be reviewed on a case-by-case basis. Injured victims should never assume that they do not have a viable legal claim. There are many instances when property owners can be held liable, even if the victim does not realize it.
Notably, under state law (Florida Statutes § 768.075), an injured victim may be barred from recovering compensation through a negligent security claim if they were trespassing at the time that the criminal assault took place.
The Importance of Establishing 'Foreseeability'
 Property owners are generally not liable for wholly unpredictable, random acts that occur on their premises. When an injured victim brings a negligent security lawsuit against a Florida business or Florida property owner, it is crucial that they establish that their assault was a reasonably foreseeable consequence of the defendant's failure to take additional security precautions. For example, a physical altercation between patrons in a venue that serves alcohol would generally be considered a foreseeable outcome. On the other hand, a physical altercation between customer of a florist shop is far less predictable. Defendants often try to assert unforeseeability to escape liability. Plaintiffs must be ready for this defense strategy.
 Get Help From Our Tampa Negligent Security Attorneys Today
At Rinaldo Law Group, our Florida premises liability attorneys have deep experience handling the full range of negligent security claims. If you or your loved one was injured because a business or property owner failed to take adequate security precautions, we are here to help. To get a free, strictly confidential initial consultation, please contact us today. From our office in Tampa, we serve communities throughout Hillsborough County.
Resource:
leg.state.fl.us/Statutes/index.cfm?App_mode=Display_Statute&Search_String=&URL=0700-0799/0768/Sections/0768.075.html