Collisions With Uninsured Motorists in Florida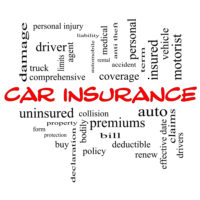 Most of the time, when you are in an auto accident, Florida's no-fault system is able to cover your medical bills and costs. However, if the person who struck you does not have no-fault insurance, being compensated for your injuries can get much more complex. In some situations, it may be a good idea to get an experienced auto accident lawyer involved, so that you can focus more on recovery and less on paperwork.
Florida Is A No-Fault State
Unlike most other states, Florida still subscribes to the minority model for auto insurance, referred to as a "no-fault" system. Under a no-fault system, every driver is required to carry a minimum amount of auto insurance (in Florida, the required amount is $10,000 in personal injury protection and $10,000 in property damage coverage). Then, if you are in an accident, your own policy is supposed to cover your bills, regardless of fault, up to your coverage limit. This is not always enough to get all your bills paid, but having at least the minimum means you will not have to pay out of pocket at first (if ever).
Florida law holds that you may not sue the person who struck you unless your injuries meet a statutory threshold – namely, suffering "significant and permanent loss" of a limb or an important bodily function, permanent injury or scarring, or death. The rationale is that anything less serious can be handled by the state's no-fault system, but serious injuries will rack up more in medical bills and thus, the right to sue should be granted. However, if the person who struck you is uninsured, you may have to resort to other options in order to have your bills covered.
Obtaining Compensation Can Be Difficult
Trying to obtain compensation from an uninsured motorist can be tricky, but it is not impossible. The statute of limitations for personal injury actions in Florida is four years from the date of the accident, but many people do not even think about filing suit until they have recovered to some degree. This is understandable, but at the same time, personal injury lawsuits can be so complex that letting any time go by can make mounting a successful case more difficult.
In addition, an uninsured motorist may simply be what is called judgment-proof, meaning that they have few or no assets that could be seized to satisfy a judgment against them. In such a case, there are very few options to pursue against them, but it is a good idea to consult with an experienced attorney to debate whether that is the case (or not) for you. Either way, it is never the best course of action to simply accept defeat without thoroughly investigating the matter. You and your family deserve better.
Call A Tampa Auto Accident Lawyer
Being in a car accident is already difficult; if it turns out that the person who struck you is uninsured, it can feel even more frightening and isolating. You need a knowledgeable attorney on your side who can help you get through what can be a drawn-out, complex process, and the Tampa car accident attorneys at the Rinaldo Law Group are well versed in doing just that. Call our office today for a free consultation.
Resource:
leg.state.fl.us/Statutes/index.cfm?App_mode=Display_Statute&URL=0600-0699/0627/Sections/0627.736.html
https://www.tampainjuryaccidentlaw.com/insurance-uninsured-motorist-claims/