Exceptions To Florida's No-Fault Auto Insurance System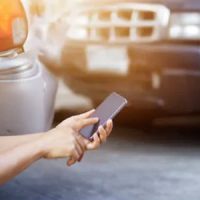 Florida is one of the handful of U.S. states that has a no-fault auto insurance system, which means that instead of injured drivers filing suit against the people who allegedly caused their injuries, each driver carries insurance coverage intended for use in covering one's medical bills. This type of system has its positives and negatives, but in addition, it also has exceptions. There are cases in which an injured person may forgo the no-fault framework and simply file suit against the person who allegedly caused their injuries, but they are few and far between.
Lacking Factors
The first exception to Florida's no-fault system is for accidents that occur out of state that involve Floridian drivers. The insurance coverage that every driver in the state must carry is referred to as personal injury protection (PIP) insurance, with a minimum required amount of $10,000. (The same amount of coverage for property damage liability is also required.) However, Florida PIP insurers have the right to refuse coverage to someone who is injured out of state, particularly if it is not in their own vehicle.
Another exception is not technically an exception – Florida's no-fault system cannot apply to a person who has no auto insurance. Despite the requirement to carry coverage, Florida's drivers are notorious for having a high uninsured rate – the Orlando Sentinel reported up to 20 percent lack coverage. Normally, if one gets into an auto accident, they can file an insurance claim with the other driver's PIP insurer – but of course, if none exists, an injured plaintiff only has their own coverage to use.
Severe Injuries Lift Immunity
The last and most common exception to the no-fault rules is for cases where a person's injuries are severe. There is a so-called 'injury threshold' that effectively lifts the tort immunity built into the law. In other words, if your injuries meet a certain medical threshold for severity (generally, if they are "significant and permanent"), you may file suit against the driver who allegedly caused them, instead of going through your insurer (or the driver's). The rationale is that in cases where someone is injured seriously, their insurance coverage will likely be insufficient to meet their medical needs.
Keep in mind that if your injuries are minor, and you must use your PIP coverage in order to get your bills paid, you may not seek payment of what are known as intangible damages – things like pain and suffering or loss of quality of life. However, if your injuries are severe enough to cross the 'threshold' in the law, you may seek intangible damages in the same lawsuit where you are seeking tangible damages like medical bills and auto repairs.
Contact A Tampa Auto Accident Attorney
If someone gets into a traffic accident in Florida, it can feel very intimidating to try and recover for the harm they have suffered. Enlisting the help of a knowledgeable and compassionate Tampa car accident attorney from the Rinaldo Law Group can be the difference between feeling lost and feeling as though your future is in good hands. Contact our office today for a free consultation.
Source:
flhsmv.gov/insurance/