Explaining Florida Personal Injury Protection Insurance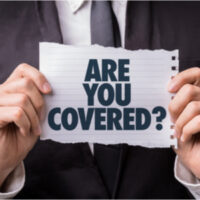 There are a handful of U.S. states that use a "no-fault" system to handle auto insurance and accident claims, and Florida is one of them. This system tries to minimize the number of accident-related lawsuits in favor of handling minor claims with one's insurance. There are positives to this approach, but to those who have recently moved to the state or never had to use their auto insurance before, working within a no-fault system can be confusing. It is a good idea to try and understand what personal injury protection (PIP) insurance covers, and what the no-fault system actually entails.
"Reasonable Expenses" Will Be Paid
Florida requires every driver in the state to carry at least $10,000 in PIP coverage and $10,000 in property damage liability (PDL) coverage, to ensure that everyone has some coverage in the event of an accident. However, many drivers simply do not purchase this coverage, or allow it to lapse after having it originally – Florida has a history of having a high percentage of uninsured drivers, capping out at 26.7 percent in 2015. As a result, some Florida drivers purchase uninsured motorist coverage, but some will take their chances.
If you are involved in an auto accident, and you are injured, you can make a claim with your own insurer, or if necessary, with the other driver's insurer. If the other driver is uninsured, you may have more of an issue, especially if you lack uninsured motorist coverage. Either way, personal injury protection insurance will cover 80 percent of all 'reasonable expenses' for necessary medical care, as long as you seek treatment within 14 days of your accident. While this may seem like a lot, medical bills can add up, so it may be a good idea to also pursue other alternatives.
Exceptions To The No-Fault System
While the majority of accident claims are handled via no-fault insurance, there are some exceptions. Florida law allows those who have sustained serious injuries – the statute specifies "permanent injury within a reasonable degree of medical probability" – to bypass the no-fault system's tort immunity and file a lawsuit seeking recovery for their injuries. The rationale behind allowing those who are permanently affected to file suit is that PIP coverage only pays for a certain amount of bills; someone with a permanent injury may require lifetime care that would far outstrip insurance costs.
Keep in mind that a lawsuit may also entitle someone to recover for certain damages that PIP coverage will not cover – for example, pain and suffering and other intangible damages. PIP coverage will usually only pay for specific damages like prescriptions, rehabilitation services, lost wages, and the like, while causes of action like loss of companionship and mental anguish are reserved for lawsuits – they are generally considered too difficult to quantify for insurance purposes.
Call A Tampa Car Accident Attorney
Being involved in an auto accident can change a person's entire life, and if it causes serious injuries, the financial issues can be very difficult to navigate. The Tampa car accident lawyers at the Rinaldo Law Group can help you determine the best path to pursue, and answer your questions about what can be a confusing process. Call our offices today for a free consultation.
https://www.tampainjuryaccidentlaw.com/rollover-accidents-in-florida/