Holding A Funeral Home Accountable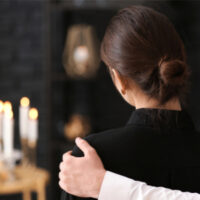 The funeral industry is in a somewhat unique position in that it will, unfortunately, always have those who use it. That said, funeral homes must still operate at an extremely high standard of care, given the role they play in society. A funeral or a cremation poorly handled can leave lasting trauma on a bereaved family, and if this has happened to you, you deserve the right to hold the funeral home accountable.
Several Types of Negligence
A funeral home, like any other business, has a duty to act appropriately toward its customers and those who use its premises. However, there are many different ways for them to break that trust, all of which can be called negligent under Florida law. Some include:
Preparing the wrong body for viewing or cremation;
Losing ashes or shipping them to the wrong place;
Burying a body in the incorrect plot;
Failing to perform agreed-upon services;
Not abiding by the funeral rule; and
Any other failure to act as a responsible business otherwise would.
Negligence on the part of a funeral home does happen, but intentional bad acts may also occur. Anything from overcharging for services to intentionally harvesting a body for organs has occurred. Even if the authorities have to become involved, however, you are still generally able to file the appropriate suit to hold the funeral home liable.
Different Types of Damages
If you have been so unfortunate as to experience negligence from your funeral home, filing suit against them is often the best remedy. It will not bring back the chance to properly say goodbye to your loved one, but it can help to get some closure on a painful and frustrating time. Generally, only surviving immediate family such as spouses, children, or parents are permitted to file a suit for funeral home negligence.
Like with most cases involving negligence in Florida, one is generally able to recover both economic and non-economic damages. Economic damages are for injuries that are fairly tangible – for example, expenses for a new casket or new services to properly rebury your loved one. Non-economic damages cover the more intangible causes of action – pain and suffering and mental anguish, are the most common. In very rare cases, punitive damages may be available, but only if it can be proven that the defendant acted with "intentional misconduct or gross negligence."
Call A Tampa Funeral Home Negligence Attorney
When you lose a loved one, ensuring their dignified and peaceful rest is the highest priority. If the funeral home you have trusted fails in that duty, you have the right to try and hold them accountable. The Tampa wrongful burial and cremation attorneys at the Rinaldo Law Group can offer compassionate and understanding representation during what can be an extremely difficult time. Contact us today for a free consultation.
Resource:
consumer.ftc.gov/articles/0300-ftc-funeral-rule
https://www.tampainjuryaccidentlaw.com/soft-tissue-injuries-in-car-accidents/