Liability In Florida Boating Accidents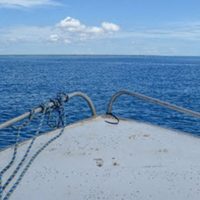 Florida has approximately 950,000 boats registered in the state, trailing behind only California in sheer numbers. Taking a vessel out on Florida's miles of waterways is a very common way for residents to destress, particularly in the midst of a global pandemic, since one is comparatively isolated while out on a boat. Most boaters and users of personal watercraft have nothing but good experiences, but when accidents happen, they can cause life-changing injuries in the blink of an eye. If you are injured in a boating accident and you believe that it was due to another person's negligence, contacting an attorney may be a good idea.
Causes & Effects
There are countless potential causes for boating accidents, but some are more common than others. The most frequent examples include:
Mechanical problems (product liability);
Boat operators who are distracted or operating under the influence of drugs or alcohol;
Speeding;
Negligence, either on the part of the injured boater or another actor; and
Inexperience.
There were 679 boating accidents in Florida in 2020, causing 55 fatalities and over 500 injuries. So many different causes can lead to many different injury outcomes, both physical and mental. Anything from cuts and bruises, to broken bones, to traumatic brain injuries and amputations, to post-traumatic stress disorder (PTSD) can occur in a boating accident, because the variables of each crash are so different. Regardless of their nature, if your injuries were caused by the negligent or reckless conduct of another person, you have the right to seek compensation for what you have been through.
Jurisdiction Matters
If you have been injured either on another person's boat, or while using a personal watercraft like a jet ski, you have the right to file suit against the person you believe to be responsible, as well as against any other actor that might have played a role. For example, if you were injured on a rented boat, due to the negligence of the operator, you might file suit against the operator and against the establishment that rented the boat. In some cases, it may be that the negligent operator incurs potential criminal charges as well – for example, it is against Florida law to leave the scene of a boating accident before "giving all possible aid."
One thing it is important to keep in mind is that if your accident occurred on a public waterway, you may wind up having to file suit in federal court, rather than in Florida's state courts. Public waterways fall under the jurisdiction of federal admiralty law, so any personal injury action brought as a result of an accident on a public waterway will usually fall under federal law. This can be confusing and intimidating, but with the right attorney on your side, you may still have a good chance to recover for your injuries.
Call A Tampa Boating Accident Attorney
Boating accident cases can seem straightforward, but they can be difficult simply because of the potential federal jurisdiction and the likelihood of serious injury. If you have been in this kind of accident, contacting an experienced Tampa personal injury attorney from the Rinaldo Law Group can be the first step toward getting the compensation you deserve, so that your bills get paid and you can focus on your recovery. Call our offices today for a free consultation.
Resource:
myfwc.com/media/26470/2020-basr-review.pdf