Accidents Involving Large Trucks Can Be Deadly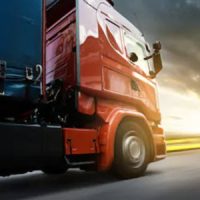 The majority of 18-wheeler drivers are competent and perform their jobs well. However, all it can take for an accident to occur is one moment of lapsed attention – and given the weight and velocity of most large trucks, the fallout from a crash can be deadly. If you have been injured in an accident involving a big rig, contacting an experienced attorney to help you through the legal process is a crucial first step.
Several Different Causes
The most recent available data from the Insurance Institute for Highway Safety (IIHS) estimates that around 4,200 people died in accidents involving large trucks. Large trucks can weigh up to 80,000 pounds under U.S. federal regulations, and even when a trailer is empty, the vehicle itself carries enough weight to cause serious injuries (or death) in a collision. Unfortunately, it is all too common for Florida highways to see severe accidents involving big rigs, particularly on I-75 and I-275, as well as U.S. 41.
There are several factors that can play into trucking accidents on Florida's highways. While some of them can be tied to issues like bad weather or poor road upkeep, others can be laid at the foot of a negligent driver (or, in some cases, a negligent employer). Some of the more common reasons for big rig accidents include poor maintenance on the vehicle, driving while drunk or high, distracted driving, and fatigue. Fatigue in particular often plays a role; too often, truckers will ignore Federal Motor Carrier Safety Administration (FMCSA) rules on how many hours per day they can drive.
Can I File Suit?
If you have been injured in a crash involving an 18-wheeler, and your injuries are severe enough to file suit in Florida, it is important to keep in mind that you may be able to file suit against more than one defendant. In addition to the truck driver, there may be grounds to include the trucking company or the driver's immediate superior as well. If the driver was acting within the scope of their employment at the time of the accident, you may be able to argue that the company engaged in negligent hiring, or that they had a duty to oversee the driver's conduct (a concept sometimes referred to as vicarious liability).
Regardless of who the defendant ultimately turns out to be, you must be able to establish certain criteria in order to prevail in court. You must be able to show that the defendant (or defendants) had a duty to exercise reasonable care, and that they failed to do so. You must also be able to show that you suffered harm as a result of that breach, as well as establishing that there were no other intervening causes that might have played a role.
Contact A Tampa 18-Wheeler Accident Attorney
The majority of big rig drivers conduct themselves appropriately and do their jobs well. However, even a competent driver can get into an accident. If you have been injured in a crash with an 18-wheeler, contacting an experienced Tampa truck accident attorney from the Rinaldo Law Group can be the first step toward you getting the compensation you deserve. Call our office today for a free consultation.
Source:
transportation.gov/testimony/truck-weights-and-lengths-assessing-impacts-existing-laws-and-regulations