Boating Accidents vs Auto Accidents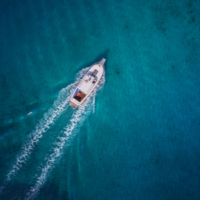 As pandemic restrictions are being lifted, those who paid attention to them are enjoying getting back to favorite hobbies. Boating is one of Florida's favorite pastimes, but as more and more people flock back to their watercraft, more and more accidents can happen. If you have been involved in an accident on Florida's waterways, it is important to keep in mind that seeking compensation will be slightly different than if your accident was on the road. Consulting an experienced attorney can be helpful in this situation.
Different Laws & Requirements
Boating and boating accidents differ from auto accidents in several different ways. First and foremost, it is important to keep in mind that Florida state law does not actually apply to most boating accidents. Public waterways are under the jurisdiction of federal admiralty law, which means that most boating accident cases must be brought in Florida's federal courts. In addition, the average person often operates under the misconception that only incidents involving power boats or other large craft qualify as 'boating accidents' under maritime or admiralty law – in reality, any kind of watercraft falls under this category, from kayaks to Jet Skis to commercial fishing boats.
Something else that can be a problem in civil suits involving boat crashes is the relative lack of regulation around boating. Because beaches and boats are such a fundamental part of Florida tourism, it is fairly easy to be able to drive a boat in the state – for example, all those born after January 1, 1988 only need to have completed an 'approved boating safety course' in order to qualify. Automobile drivers, of course, must pass their driver's license exam, as well as meeting other requirements in order to operate a motor vehicle.
No-Fault Does Not Apply
While there are several significant differences in the process by which a lawsuit is filed in a boat accident case versus an auto accident case, most of the reasons why accidents happen are very similar. A driver or operator may be distracted or inexperienced; they may speed excessively, or be under the influence of alcohol or drugs. A car or boat's owner may neglect maintenance on the vehicle, causing it to respond poorly in a crisis. The person or entity who might be held liable for your injuries will differ depending on the cause of your crash.
One major fact that Floridians should be aware of in addition is that while Florida's no-fault auto insurance system results in most car accident cases being decided via insurance claim, this system does not apply to boating accidents. If you have been injured in a boat accident due to someone else's negligence or recklessness, you can file suit against them under the federal admiralty statutes if it would be appropriate. Ensure that you have an attorney who understands these regulations.
Contact A Tampa Boating Accident Attorney
Florida is the state with one of the highest numbers of boat registrations, but unfortunately, this means that it has one of the highest numbers of boating accidents per year. If you have been through one, and it was due to the negligence of someone else, calling a Tampa personal injury attorney from the Rinaldo Law Group can help to put you on the path toward getting compensation for the harm you have been through. Call our offices today for a free compensation.
Resource:
law.cornell.edu/uscode/text/28/1333
https://www.tampainjuryaccidentlaw.com/motorcycle-accidents-on-florida-roads/