Commercial Motor Vehicles & Florida Common Carrier Law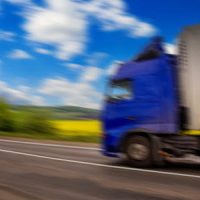 A common carrier is any person or company who transports passengers or goods for hire, in their normal business operations, offering their services to anyone who might be interested. While not every commercial motor vehicle (CMV) qualifies as a common carrier in Florida, many do, such as tractor-trailers, railroads, and ferry boats. If you are involved in an accident with a CMV that also qualifies as a common carrier, it is important to be aware that seeking compensation may be somewhat more complex than in a standard accident case.
Many Vehicles Fit Both Categories
Florida defines a CMV as any vehicle that (1) is not owned or operated by a governmental entity; (2) that uses 'special or motor fuel' on the highways; and (3) has a gross weight of 26,001 pounds or more or has 3 or more axles, "regardless of weight." This encompasses most large vehicles, from semi-trucks to passenger buses. However, many of these vehicles also fall under the state's definition of a common carrier at the same time.
A common carrier in Florida is a person or entity that, in the ordinary course of their business operations, transports passengers or cargo from place to place, for hire, with their services available to anyone who wants to pay. If one examines, say, a passenger train or bus, one can see that these enterprises do fit the definition of both categories. As a result, accidents involving these vehicles can get confusing in many situations with regard to liability and compensation.
Seeking Compensation
If you have been injured in an accident with, say, a semi-truck, it is likely that it is both a CMV and a vehicle owned by a common carrier. This means that its driver owes a duty to exercise reasonable care while on the job, and a failure to uphold that duty can result in being found liable for any injuries and/or damages they might cause. In some cases, an injured plaintiff may also be able to file suit against the trucking company as well as the truck driver, if the facts of the situation merit.
Accidents with passenger common carriers can be a bit more difficult to navigate. Common carriers that transport passengers are held to an even higher duty of care than normal – they must use the 'utmost' care to protect the people in their charge. That said, Florida does not require that a common carrier protect passengers from themselves – for example, if a passenger acts recklessly and injures themselves, the common carrier will generally not be held liable. There are situations in which a common carrier may be strictly liable, but this will depend on the specific facts.
Contact A Tampa CMV Accident Attorney
While not every CMV qualifies as a common carrier, it is important to know the law surrounding this classification in the event of an accident. If you have questions or concerns about a car crash involving these types of vehicles, a Tampa truck accident attorney from the Rinaldo Law Group can help to get them managed. Call our office today for a free consultation.
Source:
flsenate.gov/laws/statutes/2011/320.01