Does Premises Liability Law Apply On Florida Cruise Ships?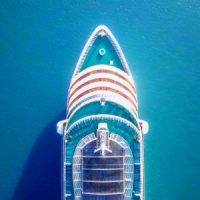 After almost two years of impacted operations due to the COVID-19 pandemic, Tampa and all the other Florida cruise ports are back to near-normal, running a complete schedule and welcoming passengers back on board ships. Passengers are signing up in droves for the same fun experiences they experienced pre-pandemic – but they also must accept the potential pitfalls. Injuries can and do happen on cruises, and if you are injured, there are situations where Florida's premises liability law will apply.
A Duty Of Care Exists
In general, cruise ships have a duty to keep their premises as safe as possible for guests. This does include remedying any danger of which the line had notice (or should have had notice), and Florida case law has established that the issue of safety does create a genuine issue of material fact – in other words, that cruise lines cannot simply state that passengers are on the cruise at their own risk and disavow any responsibility for injuries.
Nonetheless, the mere fact that cruise ships may be liable under a theory of premises liability does not mean that other considerations may not be present. For example, if a person contributes to their own injuries by their own negligence, the doctrine of comparative fault reduces any jury award by that percentage of fault. If you are ruled 20 percent at fault, you can only recover up to 80 percent of your damages.
Be Aware Of Limitations
If a person is injured due to the negligence of another person, the injured guest has the right to seek compensation for their injuries – however, what many are unaware of is that cruise lines can and do set the parameters in which someone can file suit. For example, it is not uncommon for cruise lines to include language in passengers' ticket contracts limiting the location and the court in which they can be sued – say, only in Hillsborough County or Miami-Dade County, Florida (even if the injured person lives elsewhere).
Another limitation many cruise lines set is the time frame. For example, in most cases, an injured passenger has 1 year in which they may file a claim against Carnival Cruise Lines, which is a very short period of time – particularly since one must provide written notice 185 days (roughly six months) before filing suit. Many cruise lines essentially rely on injured passengers forgetting to file suit or missing the required deadlines to do so.
Contact A Tampa Premises Liability Attorney
Going on a cruise can be a lot of fun, especially for those who may not have traveled extensively for years. However, they can be dangerous to the uninitiated. If you have been injured on a Florida cruise, a Tampa premises liability attorney from the Rinaldo Law Group may be able to help you get the compensation you deserve. Contact our office today for a free consultation.
Source:
carnival.com/about-carnival/legal-notice/ticket-contract