Florida Accidents Involving Passenger Buses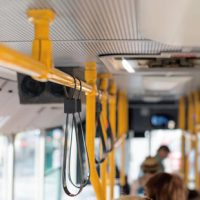 There are countless types of commercial motor vehicles (CMVs) on Florida roads, including delivery trucks, tractor-trailers, movers' vehicles, and all types of buses. While the majority of CMVs are driven safely and responsibly, accidents do happen, and those involving buses tend to be among the most severe. They are also among the most complex for the average person, which means that it is easy for an injured person to give up on trying to recover damages. If you have been involved in a bus accident, an experienced attorney may be able to guide you through the legal process.
Insurance Claims, Not Lawsuits
Statistics from Florida's Department of Highway Safety & Motor Vehicles (FLHSMV) estimate that approximately 874 injuries happened in bus crashes in 2020, which does not sound like much, but it is worth noting that injuries in bus accidents can historically be more severe, because of the lack of seatbelts and other safety devices in many vehicles, particularly school buses. In general, the safety standards on many types of buses are different from those enforced against passenger vehicles like cars or pickup trucks.
Sometimes bus accidents simply happen, but often, they can be attributable to the negligence of another person or entity – be it the bus driver, another vehicle's driver, or the company or governmental entity that operates the bus. Florida is a no-fault state, which means that in many cases, a person injured in any kind of vehicle accident cannot file suit against the person who (allegedly) caused those injuries. Instead, Florida requires every driver who has a vehicle registered in the state to carry personal injury protection (PIP) and property damage liability (PDL) insurance worth at least $10,000 (each), and file an insurance claim instead of a lawsuit.
Can I Recover My Damages?
If you have been injured in a bus crash, Florida being a no-fault state means that you must first use your PIP insurance benefits, but if your medical bills rise higher than your policy's amount, you may then be able to file suit against the driver or the company to try and recover the rest. Both public school buses and private buses (such as shuttle buses or privately owned motor coaches) carry PIP coverage, but governmentally owned buses used for mass transit are not considered motor vehicles under the relevant statute. They are, however, considered common carriers, and common carriers owe the highest possible duty of care to their passengers, even higher than the "reasonable" care that is owed in most negligence cases. This can help your case if you do choose to file against them.
If you have gotten to a point where you have the right to file suit against the alleged negligent party or parties, it is worth keeping in mind that Florida law allows an injured plaintiff to file against all of the potentially negligent actors in the accident. Sometimes bus accident cases involve multiple vehicles, and if there is more than one vehicle or driver you believe played a role in causing your injuries, state law gives you the right to seek compensation against all of them.
Contact A Tampa Commercial Motor Vehicle Accident Attorney
Bus accidents are not very frequent, but when they do happen, the injuries that result can be serious. If you have been harmed by another person (or entity)'s negligence, it is generally in your best interests to contact a dedicated Tampa personal injury attorney. The Rinaldo Law Group has handled these cases before, and is ready to work hard for you. Call our office today for a free consultation.
Resource:
flhsmv.gov/pdf/crashreports/crash_facts_2020.pdf