Florida Auto Accidents Involving Pedestrians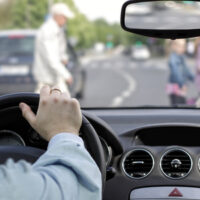 With its year-round pleasant weather, Florida is a pedestrian-heavy state, with countless Floridians choosing to walk or cycle around their hometowns to enjoy free time. However, as the state's population rises and falls, this can lead to increased road accidents, injuries and fatalities. If you are involved in an auto accident as a pedestrian, it can be very confusing to determine who might be responsible and how best to get your medical bills paid. An experienced attorney in this area can be of great help.
Causes & Outcomes
In terms of wider causes, the overwhelming majority of auto accidents that involve pedestrians can be traced back to some sort of negligence, whether on the part of the driver or someone else. Common factors in general car crashes may play a role, such as speeding, driving distracted (for example, texting and driving), or substance abuse. Alternatively, the problem may lie more in problems with infrastructure or the roads themselves – the 2019 Dangerous By Design study from urban planning group Smart Growth America ranks dangerous metropolitan areas for pedestrians, with Florida cities taking a staggering 8 of 10 top spots.
Florida is a no-fault state, meaning that every driver must carry personal injury protection insurance to handle auto accident claims. If you are struck by an automobile and injured, you may think that you have no insurance to draw upon because you were not in your car at the time, but you are able to draw on both the other driver's insurance and your own in many cases. Florida law holds that PIP coverage extends to pedestrians as long as they are either named on the policy or reside at the same address as the policyholder, even if they were not in a car at the time of the accident.
Who To Sue?
It is important to keep in mind that if you are permanently injured in an accident, you may be able to bring suit against the person or entity you believe was responsible. Most of the time, personal injury accidents like car crashes are dealt with in the state's no-fault system, so people get paid without having to debate fault or liability in court. However, if you have sustained a "significant and permanent loss" of a limb or a bodily function, or if you have been "scarred" or "disfigured," the system allows you to file suit.
Once you have the right to bring suit, however, the next step may be difficult to determine. It is sadly much more likely for a pedestrian to be injured or killed in a crash than the driver or passengers in an automobile – however, it is not always the driver who may be ultimately responsible for your injuries, and it can be difficult to determine who to file suit against. An experienced attorney may be able to help you decide the direction in which to proceed.
Contact A Tampa Pedestrian Accident Attorney
Pedestrian accidents can be life-changing events that can leave you with long-term medical needs. If you have experienced this type of accident, it can be hard to figure out where to turn. The Tampa pedestrian accident attorneys at the Rinaldo Law Group can provide dedicated and compassionate representation to you while you go through this difficult process. Contact our office today for a free consultation.
Resource:
smartgrowthamerica.org/dangerous-by-design/
https://www.tampainjuryaccidentlaw.com/have-you-been-in-a-pedestrian-accident-in-florida/