Florida Legislature Makes Major Changes To Negligence Law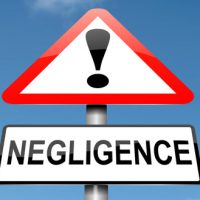 When an accident involving a commercial motor vehicle (CMV) or tractor-trailer happens on Florida roads, sometimes there are no injuries, or they are sufficiently minor that they can be handled in Florida's no-fault auto insurance system. If a plaintiff's injuries are sufficiently severe as to merit filing suit against the person who (allegedly) caused them, they will usually file suit under a theory of negligence. On March 23, 2023, the governor of Florida signed a bill into law that makes small but significant changes to negligence law that may influence cases moving forward.
May Make It Harder To Get Your Case Heard
The package being billed as tort reform seeks to combat alleged 'lawsuit abuse,' particularly in the areas of general negligence and bad faith. The bad faith-related provisions establish that the mere existence of negligence does not demonstrate bad faith, and requires claimants to "act in good faith" in providing information and attempting to settle the claim – which may prove problematic in the future for claimants who wind up accused of bad faith in dealing with an insurer they may not trust.
This new law also abolishes attorney fee multipliers, and places restrictions on one-way attorney's fee provisions. This will allegedly disincentivize "frivolous lawsuits," but may also mean that more deserving injured people may not find an attorney to take their case. Tractor-trailer and CMV cases are not always easy to sell to an attorney, so to speak, and it is not out of the question that these new regulations will prevent injured people from filing suit against corporations to receive the compensation they deserve.
Changes To Negligence Law
The most profound changes to the civil court system in Florida that come with this system have to do with negligence law – the most common legal theory under which truck and CMV accident cases are filed. Under this new bill, Florida's civil law system will go from pure comparative negligence to modified comparative negligence. What this means is that going forward, if a plaintiff is more than 50 percent liable for their own injuries, they may not recover any damages from any defendant.
Up until now, Florida has had what is called a pure comparative negligence state, which held that even if a plaintiff was held 99 percent responsible for their own injuries, they could recover that remaining 1 percent from the defendant or defendants. Going forward, the threshold will be 50 percent – if the plaintiff is found to be "more at fault for [their] own injuries" than the defendant, recovery of any amount is barred. This may make a fundamental difference to an accident victim who is unsure if they should file suit or simply not make the effort.
Contact A Tampa Tractor-Trailer Accident Attorney
If you have been involved in an accident with a tractor-trailer or other commercial motor vehicle, it can be confusing to know whether you have a case or not. A Tampa truck accident attorney from the Rinaldo Law Group may be able to assist – call our office today for a free consultation.
Source:
flgov.com/2023/03/24/governor-ron-desantis-signs-comprehensive-legal-reforms-into-law/