Florida PIP Subrogation And The Commercial Vehicle Exception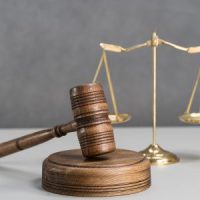 There are many different types of commercial motor vehicles (CVs, or CMVs) out and about on Florida roads. However, despite how many the average person might see in a given day, it is not uncommon to be confused when one examines the regulations to drive one legally (versus an ordinary car or truck). One legal area where CMVs are handled slightly differently than the average vehicle is after an auto accident – when seeking to have your bills covered after a collision, you might have to follow a slightly different procedure than you would if you were driving a standard automobile.
No Reimbursement Required
If a person resides in Florida and owns a four wheeled vehicle, it is required by state law that they hold at least $10,000 worth of personal injury protection (PIP) insurance and $10,000 worth of property damage liability (PDL) coverage as well. This is because Florida is a 'no-fault' system for the purposes of auto insurance – meaning that instead of filing suit and spending 6 months arguing in court, an injured driver may simply be able to file suit with their own insurer to get their medical bills and other expenses paid.
PIP coverage will generally cover up to 80 percent of all "reasonable expenses" for "medically necessary" care, though there are damages it will not cover (in general, any 'intangible' damages like mental anguish). It is common for injured plaintiffs to worry that they will have to reimburse their PIP insurer, but in general, it is not required in Florida except in the rarest circumstances. One of those rare circumstances is what is known as the commercial vehicle exception, and if you drive a CMV, it is crucial to be aware of this possibility.
CMVs and Auto Accidents 
If you have been injured by the allegedly negligent behavior of another person, and you received PIP benefits from your insurer, your PIP insurer generally has no right to reimbursement of the amount it has already paid out (at least not in Florida). Sometimes, however, an insurer does have the right to demand reimbursement; this is known as subrogation, and it is commonly seen in personal injury cases in other states. The so-called commercial vehicle exception is one of these times.
The relevant law states that a PIP insurer on a "private passenger motor vehicle" shall have a right of reimbursement against the owner of a CMV (or their insurer) if the benefits were paid out as a result of being an occupant of the CMV or having been "struck by the [CMV] while not an occupant of any self-propelled vehicle." In short, if an insurer pays PIP benefits to someone who was in an auto accident with a CMV, they have the right to seek reimbursement – but it must have been in an accident involving a CMV.
Contact A Tampa Commercial Vehicle Accident Attorney
Most of the time, it makes sense for PIP insurers to not be reimbursed for the benefits they pay – they are providing a valuable service to suddenly-injured people who did not foresee the need for payment. However, accidents involving CMVs may be the exception. A Tampa truck accident attorney from the Rinaldo Law Group can help to get any questions or concerns you may have managed. Contact us today for a free consultation.
Source:
flhsmv.gov/insurance/