Florida vs Federal Regulations Governing Commercial Motor Vehicles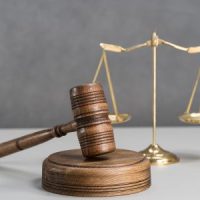 Commercial motor vehicles (CMVs) are fairly ubiquitous across U.S. highways, and have been for many years. While the majority of CMVs are driven and maintained in a competent manner, the size and weight of most of them make them a hazard to other road users if they are not operated appropriately. As a result, CMVs are heavily regulated, both by the states and by the U.S. federal government. The requirements for what exactly qualifies as a CMV will differ between Florida and federal law, but if you have been injured in a CMV accident, it is important to be familiar with this information.
Differences In Definition
Colloquially, any vehicle designed to transport goods or passengers for a fee may qualify as a CMV, but state and federal law have more specific definitions. The Federal Register and the Federal Motor Carrier Safety Administration (FMCSA) specifically define a CMV as weighing 10,001 pounds or more, designed to transport 15 or more passengers, or transporting hazardous materials "in quantities requiring the vehicle to be placarded." This definition ostensibly leaves out large categories of vehicles, but other federal laws place vehicles like tractor-trailers in this category.
Florida's laws, by comparison, are more clearly defined. Three criteria must be met: (1) the vehicle must not be owned or operated by a government entity; (2) it must use "special fuel" or motor fuel; and (3) it must either weigh 26,001 pounds or more or have three or more axles, regardless of weight. These parameters cover many more vehicles than the FMCSA's definition, clearly encompassing not only passenger vehicles and hazardous material trucks, but also semi-trucks, truck tractors, and delivery trucks like those used by Amazon or FedEx.
Which Laws Cover My Accident?
If you have been injured in a CMV accident, it may seem confusing as to which set of laws govern. In general, the answer depends on where the vehicle originated – if the CMV was traveling exclusively within the state of Florida, state regulations will generally apply, and if the vehicle's trip covered multiple states, the FMCSA's definition will govern. Still, these cases are notoriously complex, and often involve multiple defendants, so ultimately, each case must be subjective depending on its fact pattern.
Regardless of which laws will govern, it is important that you act fast in filing suit. The statute of limitations will vary depending on the state where your accident occurred, but it tends to be around two years – as it is in Florida. This sounds like a long period of time, but in truth, it goes by far more quickly than most people realize. An accident involving a CMV will often result in a time-consuming and difficult lawsuit, as companies are more likely to have deep pockets and experienced attorneys on their side to drag out the process. Nonetheless, having your own legal help can even the playing field.
Contact A Tampa Commercial Motor Vehicle Accident Attorney
Most CMVs are very large and move fast; an accident involving a CMV and a passenger car can lead to serious, long-term injury. If this has happened to you, a Tampa CMV accident attorney from the Rinaldo Law Group can help to ensure your concerns are managed. We are happy to try and assist you – contact our office today for a free consultation.
Source:
federalregister.gov/documents/2001/01/11/01-765/federal-motor-carrier-safety-regulations-definition-of-commercial-motor-vehicle-cmv-requirements-for#:~:text=2832%2C%20at%202833)%20defined%20a,the%20vehicle%20to%20be%20placarded