Funeral Home Negligence In Florida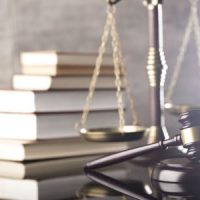 One hopes that they will never have to experience funeral home negligence, but sadly, it happens far more than the average person may realize. Losing a loved one is one of the most difficult things that a person can endure, and to have the support of a quality funeral home can help to ease your burden in terms of logistics. However, if your chosen funeral home fails in their duty, you may be able to file suit against them for the harm you and your family has suffered.
Negligence and Gross Negligence
When one engages the services of a funeral home for preparation and burial of a loved one, an agreement is created between that person and the business – essentially, in exchange for payment, the funeral home owes services, performed to an appropriate level of skill. This is referred to as a duty to exercise reasonable care. If that duty is breached, causing harm to the bereaved person, the funeral home can be sued for negligence. There are several types of funeral home negligence that one might experience. Examples include:
Bodies being mishandled or disfigured due to improper handling;
Wrongful burial or cremation against the wishes of the family;
Failing to offer the services they agreed to provide;
Preparing and/or displaying the wrong body; and
Burying a person in the wrong grave or otherwise losing track of the location of a body.
Be aware that sometimes, funeral homes may engage in conduct that rises to the level of gross negligence – for example, harvesting organs from deceased persons and selling them, or robbing bodies of jewelry or other valuable items. If this happens in your case, you may be entitled to punitive damages (that is, damages assessed solely to punish a negligent defendant).
Should I File Suit?
If you believe that a funeral home has negligently mismanaged laying your loved one to rest, know that Florida has certain criteria for who can file suit and what they may seek. Only the decedent's surviving spouse, children, or parents, or another individual listed in the will as entitled to a share of the estate can file a claim against the funeral home. Depending on the facts of your situation, you can generally seek compensatory damages – that is, damages for things like lost wages, medical bills, and mental anguish – but only particularly egregious cases merit punitive damages. Damages in these kinds of cases can be physical, mental/emotional, or financial. The funeral home may also lose its license if they are found to have been negligent.
It may seem too overwhelming to think about filing a lawsuit when you still may be grieving the loss of a loved one – after all, receiving monetary compensation cannot bring the deceased person back. However, not filing suit means that the funeral home may continue to harm bereaved families, and any compensation received can help your family get back on its financial feet, especially if the deceased was a major breadwinner. A knowledgeable and compassionate attorney can also help to shoulder the load.
Contact A Tampa Funeral Home Negligence Attorney
The death of a friend or loved one can be life-changing, and in such a situation, you want to be able to rely on your funeral home to manage the logistics of saying goodbye. If your trust has been betrayed, contacting a Tampa wrongful burial & cremation attorney from the Rinaldo Law Group may help to set things right. Contact us today for a free consultation.
Resource:
leg.state.fl.us/statutes/index.cfm?App_mode=Display_Statute&URL=0700-0799/0768/Sections/0768.72.html