Has My Family Been Exposed To Lead In The Water?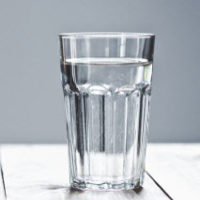 Many people are familiar with the dangerous and sad state of affairs in Flint, Michigan – a contaminated water system causing significant and widespread health problems, urban blight, and economic ruin. However, what is much less commonly known is that multiple other metropolitan areas have problems with lead in the water – including Tampa. As late as August 10, the news broke that the Hillsborough school district had found lead in its drinking water over 16 months ago – and neglected to tell parents of students in the district. If you or your loved ones have been exposed to high levels of lead, any adverse consequences might give rise to a claim against the entity responsible.
Hillsborough Responsible?
As of this writing, only around one-quarter of Hillsborough's 230 schools have been tested for lead, but every single one tested positive for some degree. The district states that many of the offending locations have been replaced (water fountains and sinks, primarily) but there is no proof that the overall levels of lead have been lowered, or that measures have been taken to protect students beyond replacing the fixtures in question.
The levels found in Hillsborough's water are not comparable to those in Flint or in places like Tensas Parish, Louisiana, which tested positive for up to 27 times the legal limit in its water, which is the reason district officials are giving as to why parents were not informed, though the district's officials have admitted error on that point. Florida law also does not require schools to test for lead at all. However, scientists argue that the limits set are insufficient, and that there should be no lead in the water at all, or at the very least, limits should be kept to below 5 parts per billion, citing studies that show even low-level lead exposure causes long-term brain damage.
How To Protect My Family?
In the immediate short term, the Environmental Protection Agency (EPA) and scientific authorities like the Centers for Disease Control (CDC) recommend testing your home for lead, as water is obviously not the only way that exposure can occur. Until 1978, lead paint was permitted to be used in home construction, and imported toys, jewelry and spices can sometimes still contain significant levels of the toxin. If anyone in your family works around lead, they may also unintentionally carry lead dust or particles on their work clothing, which can transfer easily.
Children are arguably at the most risk, especially low-income children, because of the tendency to put things in their mouths (including things that should not be there – for example, paint chips). Children also historically show the most profound effects of lead exposure, including developmental delays, muscle coordination and motor function problems, and issues with kidney function. Extreme exposure can lead to seizure disorders or prolonged behavioral problems. If your children have been exposed to lead without your knowledge, a screening should be your first priority, and if symptoms of exposure are discovered, it may then be best to consult an attorney.
Our Attorneys Can Help – Call Us Today
Lead exposure is almost always preventable, and the spectre of Florida's children being exposed to high levels is both frustrating and frightening. If you believe your child has been adversely affected, contacting a Tampa personal injury lawyer can help answer some questions for you and your family. The Rinaldo Law Group can help ease your mind, or conversely, to fight for the justice that you and your children are due. Contact us today to schedule an appointment.
Resources:
consumerreports.org/cro/lead-test-kits/buying-guide/index.htm
who.int/news-room/fact-sheets/detail/lead-poisoning-and-health
theadvocate.com/baton_rouge/news/politics/article_88004b62-a0df-11e8-aa85-5faf681af20f.html
tampabay.com/projects/2018/investigations/school-lead/hillsborough-disclosure/