How Do I Sue For Funeral Home Negligence?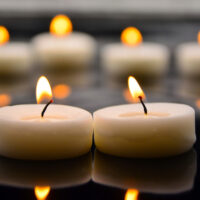 The COVID-19 pandemic has led to a higher-than-average death rate in Florida for 2020, and this has meant increased business for funeral homes. While this influx of business has made things busy for these establishments, it has also led some to take unscrupulous or inappropriate measures to keep up – which in turn, can cause devastation to families already experiencing loss. If you believe that you have experienced reckless or negligent behavior associated with a funeral home, it is a good idea to contact an attorney and try to figure out how best to seek redress.
Many Kinds Of Negligence
A good funeral home not only provides quality service; it and its employees also offer compassion and kindness to bereaved families. Being entrusted with a loved one's human remains is a very serious and solemn duty, and a quality funeral home understands that. Unfortunately, there are too many funeral homes that are subpar, and some of the outrageous behavior that some funeral homes have been found guilty of beggars belief. Examples include:
Gravesite problems, such as burying the wrong body or burying a person in the wrong grave plot;
Corpse robbery, such as clothing, jewelry, or in very extreme and rare situations, organ harvesting; in Florida, this is both a civil infraction and a crime;
Improper processing of the corpse, such as unwanted embalming or cremation; and
Improper burial, which can include using a broken coffin, burying multiple bodies in the same coffin, or any other measure designed to save time or money that disrespects human remains.
These are not common occurrences, but they do happen, and it is important that you be aware of the possibility when looking for an establishment to manage your loved one's final resting place.
Filing Suit
There are specific people who are permitted to file suit against a funeral home if they believe that negligence has occurred – generally, the deceased person's surviving spouse, parents, and children, or anyone who is listed in the deceased person's will as a beneficiary. If you can establish that a funeral home failed to honor its contract with you, either by inappropriate behavior or mishandling of the remains, or by failing to abide by the Federal Trade Commission's "funeral rule," you may be able to recover monetarily. No amount of money can cure your loss, of course, but it can help keep your family solvent while you adjust to your new reality.
A funeral home negligence claim is based in personal injury law, because while the deceased person may not be able to be injured, their surviving family certainly is, especially if the nature of the funeral home's negligence involves some kind of insult to your loved one's remains. That said, be aware that if a funeral home has deliberately or maliciously injured the remains, they may also face criminal charges in addition to your suit. This can complicate the process, but you are still permitted to proceed with your suit in most of these situations.
Contact A Tampa Funeral Home Negligence Attorney
Losing a loved one is always difficult, but finding out that their earthly remains have been disrespected can cause untold amounts of distress. You and your family deserve better – the Tampa wrongful burial & cremation attorneys at the Rinaldo Law Group can offer dedicated and compassionate representation during a painful time. Call our offices today for a free consultation.
Resource:
wfla.com/8-on-your-side/better-call-behnken/state-regulators-investigate-troubled-st-petersburg-cemetery-that-buried-body-in-wrong-grave/
https://www.tampainjuryaccidentlaw.com/medical-malpractice-and-never-events/