How Does PIP Coverage Work In Florida?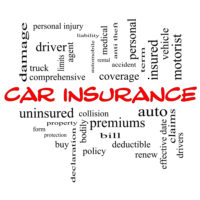 Many drivers, especially those who have recently come to Florida from other states, wind up thoroughly confused by Florida's no-fault system of auto insurance. When one is new to the system, using personal injury protection (PIP) coverage can seem counterintuitive and toothless. However, it is the law of the land in Florida, and in reality, it is fairly straightforward once one becomes accustomed to the process. In addition, if you are injured in an auto accident in Florida, you may choose to seek out an experienced attorney who can help guide you through using your benefits.
Sometimes Insufficient
Florida law states that everyone with a licensed vehicle on the road must carry a certain amount of PIP coverage – specifically $10,000 worth, along with $10,000 worth of bodily injury liability (BIL) coverage. If you are involved in an auto accident in Florida, instead of filing suit against an allegedly negligent driver to try and recover for your medical bills and pain and suffering, you would file a claim with your PIP insurer for the same amount, regardless of who was actually at fault.
PIP coverage is designed to cover 80 percent – not 100 percent – of all "reasonable expenses" for "medically necessary" care, as well as lost wages in some cases. While this may sound like sufficient coverage for most accidents, that 20 percent can and does add up for many, and if your accident is very serious, the minimum amount of required coverage is generally insufficient to cover everything. In addition, a PIP insurer is still an insurance company, and it is not uncommon for insurers to try and dispute your claim while you are still on your back recovering. An attorney can help you handle this type of dispute.
Can I Still Sue?
In order to file a claim with your PIP insurer, you must seek medical treatment within 14 days of your accident (if you do not, your insurer can deny your claim out of hand because in theory, someone with severe injuries would have sought treatment sooner). You can file a claim with your PIP insurer even if you were not the driver in the accident; PIP is intended to cover you as a driver, passenger, or even pedestrian. Be aware, however, that your treating physician must declare you have an Emergency Medical Condition (EMC), because if this does not happen, your PIP benefits will only be $2,500 (minimum), not $10,000.
It is important to keep in mind that using your PIP coverage does not necessarily eliminate the right to sue in all cases. It is intended to make filing suit a last resort, rather than affirmatively barring the right to file – in minor accident cases, it would be largely unnecessary to file suit, but if your injuries are severe, and your damages are over $10,000, you are generally permitted to file suit if your injuries warrant doing so. Florida law lifts tort immunity if you have suffered a "significant and permanent" loss of a limb or a bodily function, or any other type of permanent injury.
Contact A Tampa Personal Injury Lawyer
Using your PIP coverage can make a huge difference in your medical bills in case of an accident, but it is not always easy to determine how best to use your coverage in a way so as to maximize your benefits. If you have questions or concerns, calling the Tampa personal injury attorneys at the Rinaldo Law Group can be a good first step toward getting them answered. Contact our offices today for a free consultation.
Resource:
leg.state.fl.us/Statutes/index.cfm?App_mode=Display_Statute&URL=0600-0699/0627/Sections/0627.736.html
https://www.tampainjuryaccidentlaw.com/accidents-with-uninsured-motorists-in-florida/