How Is Liability Apportioned In Florida?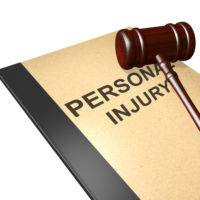 When you have been involved in a personal injury lawsuit, and you are fortunate enough to receive a jury award, it is not always the end of the story. There sometimes are questions that need to be cleared up before any payments can be made or any bills handled, especially if there were multiple defendants in your case. In these cases, having a knowledgeable attorney on your side can help get those questions answered.
Three Systems To Apportion Damages
Historically, three different systems for liability and damages questions have taken root in the United States: absolute comparative fault, modified comparative fault, and pure comparative fault. Absolute comparative fault is when a plaintiff is barred from all recovery if they are even 1 percent at fault – only a small handful of states still use this system. Modified comparative fault is a system in which a plaintiff can only recover if they are ruled to be less than 50 (or 51) percent responsible for their own injuries.
Florida follows the system known as pure comparative fault. Under this system, a plaintiff may recover for their injuries even if they are ruled mostly responsible for them – for example, if you are held to have been 70 percent responsible for your injuries, you could still plausibly collect 30 percent of your damages from the defendant or defendants. Florida also does not recognize joint and several liability, which is a concept that allows a plaintiff to collect the entirety of a judgment from one defendant, even if other defendants are present and have been held liable. If a defendant is ruled to have been 30 percent liable for your injuries, you cannot collect more than 30 percent of the verdict from them.
Be Aware Of Details
While in many cases, apportioning fault and responsibility for damages can be very straightforward, this does not always mean that the award will be paid out without complications. Sometimes a defendant may be judgment proof – in other words, too poor to satisfy the judgment against them. Other times, defendants may try to lower their percentage of liability (and thus, in many cases, their financial responsibility for damages) by including non-parties (people or entities who are not named defendants) on the verdict form, known as Fabre defendants. If a non-party is held partially responsible for the plaintiff's injuries, the defendant will often have to pay less in damages, because their percentage of fault will be lower.
It is also important to keep in mind that Florida law treats economic and non-economic damages differently. If a defendant settles, for example, their economic damages will be set off from the award – for example, if one defendant settles before trial for $50,000, having been 10 percent at fault, the verdict against the defendant or defendants at trial will only make up 90 percent of the award, and it will be less $50,000 in economic damages, because that amount has already been paid. Thus, the amount of your award might be different than what you would originally believe it to be.
Call A Tampa Personal Injury Lawyer Today
When you have been injured, you need compensation quickly, so that you can start to get your life back on track. The dedicated Tampa personal injury attorneys at the Rinaldo Law Group understand that and will work hard to get you the most appropriate verdict possible. Call our office today at 813-831-9999 for a free consultation.
Resources:
leagle.com/decision/1995908659so2d2491901
leg.state.fl.us/statutes/index.cfm?App_mode=Display_Statute&URL=0700-0799/0768/Sections/0768.81.html
https://www.tampainjuryaccidentlaw.com/what-to-look-for-in-a-florida-personal-injury-lawyer/