How To File For Wrongful Death In Florida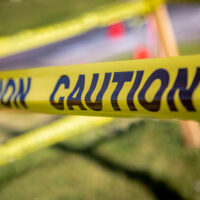 Losing someone you love is the most agonizing moment in many people's lives. If you lose them due to another person's negligence, it can be almost too much to bear. Money will not bring back your loved one, but it may help your family manage finances while you try to get through the grieving process. If you need help or have questions about filing suit, contacting an attorney is a good idea.
Surviving Family & Estate Can File
Florida's wrongful death law states that when a person's passing happens due to another's "wrongful act, negligence, default, or breach of contract or warranty," that actor may be liable under civil law. The deceased person's immediate family (usually the spouse, children, parents, and in rare cases, 'dependent blood relatives') may choose to bring suit, though the personal representative of the deceased person's estate is the one who actually files on their behalf. The statute of limitations is four years, but it is highly recommended to file as soon as possible if you believe you have a case.
Damages for wrongful death may run the proverbial gamut, depending on the specific situation of your loved one's passing, and both the family and the estate may possibly recover. The estate can recover for lost wages, medical and funeral expenses, and any other payments it might have made; the surviving family recovers (if at all) for more inchoate damages; examples include loss of support and services, loss of companionship and mental anguish, pain and suffering. Either way, none of it will heal the wounds you have suffered, but it can pay bills and keep your family's situation more secure.
Not Necessarily Cut and Dried
If you believe that the negligence of another person caused the death of your loved one, filing a wrongful death suit may be a good way for your family to seek both compensation and closure. However, depending on the specific nature of your loved one's passing, it may not be easy to hold the negligent actor liable. There are several different types of wrongful death suits, and in some cases it is not sufficient to simply establish negligence – it is crucial to be aware of what must actually be shown in order to prevail in court.
For example, if someone passes away due to medical malpractice, it is much more difficult to establish negligence on the part of a medical professional than it is for the part of an ordinary citizen. Or in a product liability case – for example, a tire exploding and causing a fatal car crash – an injured plaintiff must establish that either the seller or the manufacturer had reason to know of the defect in the product. This is a complex area of law and one must be able to meet every part of the burden of proof in order to prevail in court.
Contact A Tampa Wrongful Death Attorney
Grief can be all-encompassing; it can make you want to crawl into bed and never come out. But if your family has lost someone due to the negligence of another person, it can provide both necessary compensation and a bit of closure to file suit against them. The Tampa wrongful death lawyers at the Rinaldo Law Group are well versed in wrongful death cases and will work hard on yours. Call us today for a free consultation.
Resource:
eg.state.fl.us/Statutes/index.cfm?App_mode=Display_Statute&Search_String=&URL=0700-0799/0768/Sections/0768.19.html
https://www.tampainjuryaccidentlaw.com/wrongful-death-in-florida-2/