How To Spot Funeral Home Negligence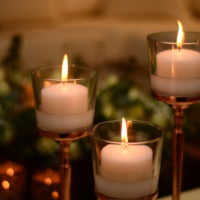 Losing a family member or loved one is obviously difficult for most people, but in addition, it opens up a host of obligations for the surviving family members. Finding the right funeral home to handle the service for your loved one is a crucial decision, but it can be difficult to determine if a funeral home is on the level, so to speak. There are certain signs you may be able to see to help you determine when a funeral home will do a good job for you and your family, and when you should steer clear.
Storage Facilities & Disposition Matters
One of the most telling things on display at any given funeral home is their facilities for storing and disposing of remains in an appropriate and lawful manner. If human remains are stored improperly – for example, failing to prevent decomposition, or mishandling a body during transport – it may not only cause emotional distress to the family, but in extreme situations, can even cause physical problems to those who come in contact with the remains.
Cremation problems may also arise if the funeral home is negligent or slipshod. Normally, a funeral director must carefully track cremains so as to minimize the possibility of mix-ups, but some simply do not. Unfortunately, there are many stories of families receiving the wrong ashes or not receiving any at all, and this can lead to long-term emotional distress. Families want to know that their loved one's remains have been treated with dignity; not knowing where their final resting place may be can be agonizing.
Prices Must Be Competitive
In addition to mistakes in transport and handling of human remains, it is also crucial to be aware of the amounts you are discussing with funeral home personnel. Death and funeral services can become quite costly, but it is also not uncommon that an establishment may overcharge its patrons, especially for services that are not strictly necessary. For example, bodies need not be embalmed in Florida unless more than 24 hours will pass between death and disposition – but unscrupulous funeral home directors may charge for it anyway, banking on bereaved families not being aware of procedure.
Most people tend to believe that you can only bring suit against a funeral home if its behavior is truly egregious, but this is not the case. Funeral homes are like any other business in that they must act with reasonable care toward their clients, and a failure to do so in any way is a problem – particularly because so many instances of funeral home negligence can lead to so much emotional distress for a family that is already suffering.
Contact A Tampa Funeral Home Negligence Attorney Today
A funeral home acting negligently or willfully can lead to serious emotional, financial, and sometimes even physical distress for the bereaved family. If you are in this situation, you need an experienced and compassionate Tampa wrongful burial & cremation attorney, and the Rinaldo Law Group understands that this is a very difficult time for all involved. Contact us today for a free consultation.
Resource:
nbcmiami.com/news/local/only-on-6-family-says-ashes-came-from-wrong-person/54010/
https://www.tampainjuryaccidentlaw.com/how-can-i-afford-a-personal-injury-lawyer/