Injured At An Amusement Park: Who Is Liable?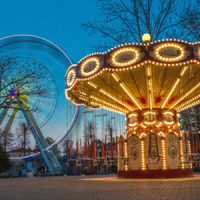 A large portion of Florida's economy is devoted to tourism, with its amusement parks proving a big draw for families and people looking to beat the heat. Attractions like Disney World, Legoland, and Tampa's own Busch Gardens bring in thousands or even millions of people per year; however, there is a certain amount of risk that must be accepted by anyone who chooses to visit. If you have been injured at a Florida amusement park or water park, it can be difficult to hold the park or its staff liable for the harm you have suffered – but it is far from impossible.
Exact Numbers Unknown
It is difficult to determine how many amusement ride accidents occur each year, simply because the reporting of such things is very far from uniform. Some states have less infrastructure to oversee these numbers, while others simply privatize the data, which does not allow consumers to get a clear picture of just how many accidents actually occur. An injured layman may not be aware of the telltale signs that may paint an amusement park or water park ride as potentially dangerous. However, using expert testimony and other documentation may help to ease the burden of proof.
There are several different immediate causes for injuries at amusement parks. Poor maintenance (leading to mechanical failure) plays a role in a majority of them, but other potential causes include obstructed walkways or doors, improperly vetted employees who may work under the influence of drugs or alcohol, and dimly lit parking lots or alleys where potential assaults may occur. In some cases, the actual design or layout of the ride or the park may play a role as well.
Filing Suit
If you have been injured at an amusement park, there are often several potential defendants for a potential suit. For example, if you are injured when a seatbelt on a ride fails to close properly, you might seek damages not only from the ride operator, but also from the park, and from the manufacturer of the (allegedly) defective seatbelt. While every case is different, you may have a possible chance to collect some monetary compensation from the liable defendant or defendants if you can establish that negligence actually occurred.
In order to establish negligence on the part of a park staffer or the park itself, it is crucial to document the accident, and to seek medical attention as quickly as possible. These kinds of negligence claims have four main criteria. One must establish that the defendant (the park staffer or the park itself) had a duty to exercise reasonable care for the plaintiff's welfare, and that the duty was breached – that is, that reasonable care was not taken. If that breach of duty is established, and linked to the physical or mental injuries you have, there is a high likelihood that your case may prevail.
Contact A Tampa Amusement Park Injury Attorney
Going to the amusement park can be a truly enjoyable experience. However, it can be dangerous, and if injury occurs, it is important that you be aware of exactly what your rights are in such a situation. A Tampa personal injury attorney from the Rinaldo Law Group can help you to determine how best to proceed from here. Contact our offices today for a free consultation.
Resource:
ridesdatabase.org/wp-content/uploads/2020/02/Saferparks-data-description.pdf