Liability For Florida Amusement Parks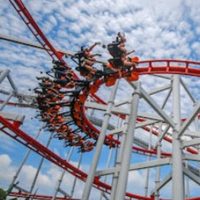 Going to an amusement park is a great way for many people to have fun, and Floridians have an embarrassment of riches to choose from. However, it is important to be aware that amusement parks can also be dangerous, particularly if the owner or operator is lax in terms of safety management. If you are injured or get sick at an amusement park, you may find that the park itself may be liable for what you have been through, depending on your specific situation.
What If I Get Sick?
If you get sick while out in public, on someone else's land or in someone else's business, it may be difficult to establish liability on their part even if you are sure of where you contracted the condition. For example, if you contract a sexually transmitted disease from the only person you were intimate with in a 12-month period, you can be sure as to the origin of the disease and the method of transmission (and Florida law explicitly criminalizes the intentional transmission of sexually transmitted diseases).  However, if you catch the flu at work, you have no idea who gave it to you and when it actually happened, which means no specific case exists.
If you visit an amusement park and catch a virus or disease, three things have to be true for you to have any real chance of prevailing if you decide to file suit against the one you believe was responsible. A person must have (1) known they were infected; (2) failed to inform you of it; and (3) had deliberate contact with you in order to be on the hook, so to speak, for infecting you with a transmittable disease. This is why many COVID-19 lawsuits fail – the virus is so highly contagious and transmittable that the majority of people who are infected are unlikely to be aware of it, which removes the 'intentional' aspect of spreading.
What If I Get Hurt? 
Contrary to situations involving illness, it is often much easier to hold someone liable for an injury that occurred on their premises, simply because it is much easier to know when an injury occurred and the circumstances surrounding it. If an amusement park guest, for example, slips on a walkway that had not been marked as dangerous or wet, one can assume that their injuries occurred at that point, and also that the park had a duty to warn of the potentially dangerous walkway. Florida amusement parks have a duty to exercise due care toward their guests, and to warn them of potential dangers that they could not alleviate.
The area of law at issue in these types of cases is known as premises liability – in short, it holds that some visitors to a person's land or business are entitled to greater care taken by the owner, and a failure to take that care can land the owner in trouble. For example, paying visitors to an amusement park are classified as business invitees, meaning they are entitled to the highest degree of care; meanwhile, a trespasser is only given the right to be free from the landlord's deliberate attempts to harm them. If you are an invitee and you are injured due to the landowner's alleged negligence, you have the right to seek money damages for what you have been through.
Contact A Tampa Amusement Park Liability Attorney
Amusement parks can be great fun, but they can also be a place where long-term injuries happen. If you have been injured at one of Florida's many amusement parks, contacting a dedicated and knowledgeable Tampa personal injury attorney from the Rinaldo Law Group may help you decide what to do while you focus on healing. Call our offices today for a free consultation.
Resource:
leg.state.fl.us/statutes/index.cfm?App_mode=Display_Statute&Search_String=&URL=0300-0399/0384/Sections/0384.24.html