Many Different Definitions Of A Commercial Motor Vehicle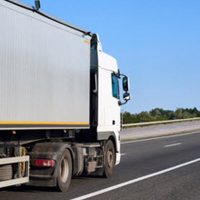 The term "commercial motor vehicle" is used commonly in both federal and state laws, but what many are unaware of is that there are multiple different definitions of the term. Depending on the situation in which a "commercial motor vehicle" is being discussed, the requirements will be different for each. This can be very confusing both for CMV drivers and for those who have been involved in accidents with CMVs – after all, if a vehicle does not qualify as a CMV, it can affect how a lawsuit is properly prosecuted.
 Two Florida Definitions
Florida law roughly tracks with federal regulations in this regard, though there are a few deviations having to do with vehicles that solely engage in business in Florida – in other words, other states' CMV laws would not apply to them. In general, there are two definitions: one is used by Florida's Office of Commercial Vehicle Enforcement (OCVE), and the other by the authorities regulating commercial driver's licenses (CDLs). The differences are slight, but important.
The OCVE's definition of a commercial motor vehicle has two parts. It is: (1) any self-propelled or towed vehicle (2) used on public highways in commerce, (3) with the purpose of transporting cargo or passengers. However, this only matters if the vehicle meets certain physical requirements: (a) it has a gross vehicle weight of 10,000 pounds or more; (b) is designed to transport 15+ passengers, including the driver; or (c) is used in the transport of hazardous materials.  The definition for the purposes of requiring a CDL is similar, but encompasses larger vehicles only – 26,001 pounds or more is the requirement.
Federal Regulations
The federal definition of a commercial motor vehicle is very similar to Florida's, with the only real differences being in the number of required passengers (8 under federal law, 15 under Florida regulations) and whether or not those passengers are paying. Federal regulations only apply to vehicles in interstate commerce, as one might imagine, but when your vehicle is classed as a CMV under federal law, it can have long-lasting ramifications. For example, if a person's vehicle qualifies as a CMV, it means that the driver must comply with rules about mandatory inspections, hours of service rules, and the like.
All of this is relevant in accident cases because an injured plaintiff who wants to file suit against the driver of a vehicle must understand their options in terms of how likely they are to prevail. Filing suit against a CMV driver and their employer can be intimidating, simply because commercial entities often have deep pockets and the ability to drag out a suit. That said, it is not impossible to win your case, with the right preparation and the right assistance.
Call A Tampa Commercial Motor Vehicle Accident Attorney
Accidents involving commercial motor vehicles can lead to life-changing injuries. If you have questions or concerns about whether you were injured by a commercial motor vehicle, contacting a Tampa CMV accident attorney from the Rinaldo Law Group can help you get a handle on your options. Call our office today for a free consultation.