Medical Billing Issues After A Car Crash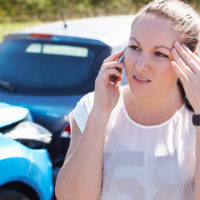 After you have been in an automobile accident, the last thing that you want to worry about is paying your medical bills, especially if your injuries are severe. Florida's auto insurance system restricts the ability of the average consumer to bring suit against someone, but at the same time, sometimes your insurer (who you should, in theory, be relying upon) does not bill correctly. If you have an idea of how these things are meant to be handled, you can stand up for your rights if the situation calls for it.
Personal Injury Protection Will Not Cover Everything
Because Florida drivers are prevented from suing a negligent driver in all but the most severe accident scenarios, every driver is required by the state to carry what is known as personal injury protection (PIP) coverage. Only $10,000 worth of PIP coverage is required by Florida law, along with $10,000 in property damage liability (PDL), but many people purchase more, including bodily injury liability (BIL) policies. New drivers in Florida tend to stick with the minimum, however, thinking that they may never have to use it.
If you are in an accident, however, you should be aware that PIP will not, in many situations, even cover your bills up to that $10,000 amount. The law states that PIP will cover "eighty percent" of "all reasonable expenses for medically necessary" services. In reality, this is quite a lot of dancing around the unspoken truth – that unless your care is deemed "medically necessary" and the expenses are "reasonable," your PIP coverage may not pay your bills. Also, if a properly credentialed medical professional does not state that you have presented with an "emergency medical condition" within 14 days of your accident, your coverage may be limited to only $2,500, regardless of how much PIP insurance you may have.
Medicaid & Medicare Fee Schedules Complicate Matters
Historically, Florida medical providers have calculated claim amounts using the Medicare fee schedule limitations, so that they can seek reimbursement under Medicare and Medicaid if treating anyone who has that form of insurance. In 2014, Florida amended its law on fee collections to specifically point to a fee schedule it will use, as opposed to vaguely alluding to "reimbursing reasonable amounts" for "appropriate services." This matters because if your insurer does not specifically put you on notice that they intend to use that specific Medicare fee schedule, Florida courts have ruled that they cannot limit payment to what Medicare would have paid – they would, at least in theory, have to pay more, or at least up to the limits of your policy.
It is also worth noting that even if you are served with sufficient notice that the Medicare fee schedule will be used, Medicare will not cover everything, either. Generally, Medicare will pay 80 percent of the relevant bills, such as ambulance service, hospital stays, and some physical therapy. However, 20 percent of these bills can and does add up, and there are seemingly arbitrary caps on other types of services that you may need, such as equipment like braces or wheelchairs, to say nothing of copays and deductibles. The costs can still be quite high.
Call A Tampa Car Crash Lawyer Today
While having insurance is always better than going without, PIP and Medicare coverage can be very difficult to understand and navigate, especially if you try to do it on your own. Contacting a knowledgeable attorney to help deal with any questions you might have is often a good first step. The Tampa car accident lawyers at the Rinaldo Law Group have lots of experience in this field, and we can put it to work for you. Call our offices today for a free consultation.
Resource:
flhsmv.gov/ddl/frfaqgen.html
https://www.tampainjuryaccidentlaw.com/misconceptions-about-personal-injury-protection-pip-coverage/