Owners Of Commercial Motor Vehicles May Be Liable For Accidents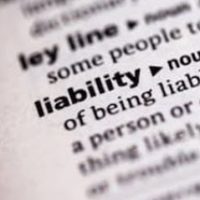 Commercial motor vehicles (CMVs) are a constant presence on Florida roads, and they are involved in accidents at a fairly regular clip. If someone is injured in an accident with a CMV, their understandable instinct will likely be to file suit against the driver for the damages they have suffered, particularly if there is evidence that the driver's negligence directly contributed. However, truck or bus drivers are very often judgment proof (that is, they lack sufficient assets to be able to cover a judgment). Other defendants may have deeper pockets.
Why Sue Employers?
CMV drivers are employees, working a job for a wage. Given the stakes involved in most accident cases that actually make it to trial, the odds are very low that a driver will be able to cover a judgment assessed against them – most regular individuals cannot. If this is the situation in your accident case, the next step for an injured plaintiff is to try and file suit against other defendants if the facts will support doing that – for example, companies are often brought into accident cases under a theory of vicarious liability (also known as 'respondeat superior,' where an employer is responsible for the torts (the civil equivalent of a crime) of their employees in certain circumstances.
In general, a Florida employer will be responsible for the torts of their employee if the employee was acting within the scope of their employment. Acting within the scope of their employment has three criteria: (1) they are 'working substantially' within the normal time and place of their employment; (2) their conduct is at least partially as a result of wanting to serve their employer; and (3) is a type of work or behavior that the employee normally does. These questions of whether certain conduct fits the bill can be complex, but if it does, the employer will usually be held liable in such a situation.
Vehicle Owners May Be Liable
The employer of the (allegedly) negligent CMV driver is a common defendant in personal injury cases; another that is often seen is the owner of the vehicle itself, if it is a different entity than the driver's employer. The owner of a CMV is usually a company, and most often, if they are named as a defendant in a personal injury suit, it is because the vehicle – or a constituent part – has allegedly malfunctioned. Such a crash will usually be litigated under a theory of law called product liability, meaning that the manufacturer of the vehicle or its parts has allegedly breached a duty of care toward its consumers.
There are three different types of product liability cases. The first is called a design defect, in which a product is flawed from the very beginning of the design process. The second is a manufacturing defect, where the original design is acceptable, but the individual item involved in the case was faulty. The last is more complex, known as failure to warn, and it applies when no warning is given when a reasonable person would expect one.
Contact A Tampa CMV Accident Attorney
An accident with a commercial motor vehicle can leave serious injuries behind. If you have suffered harm in this way, a Tampa CMV accident attorney from the Rinaldo Law Group can offer dedicated and compassionate representation at what can be a difficult time in your life. Call our office today for a free consultation.