Pedestrian Struck & Killed On State Road 60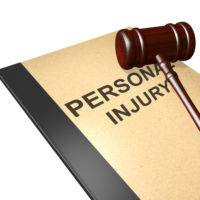 On October 20, a 70-year old woman was struck by an SUV on State Road 60, near Mount Carmel Road in Brandon. She later died at Brandon Regional Hospital, having sustained serious injuries in the crash. While a sad number of these accidents occur in Florida daily, it is worth noting that there are multiple ways that a pedestrian's medical bills and costs can be paid, thanks to the state's no-fault system. If you have been struck by an automobile while walking, you have options as long as you or someone close to you have insurance.
A Dangerous Place For Pedestrians
Florida is a dangerous place for pedestrians to walk in general. Smart Growth America, an urban planning think tank, releases their Dangerous By Design report each year on the frequency of pedestrian accidents in urban metro areas. In 2016, 8 of the top 10 dangerous metro areas for pedestrians were located in Florida – Tampa/St. Petersburg/Clearwater came in at No. 7, with a Pedestrian Danger Index of 192. For comparison's sake, the lowest-ranked metro area on the list was Colorado Springs, CO at No. 104, with a Pedestrian Danger Index of 13.5. The higher the index, the more dangerous it is for pedestrians to walk, with multiple factors like traffic light patterns, sidewalks or lack thereof, and traffic density factored in.
One might ask why this is, and while there are multiple causes that must be taken into account, some do stand out as being particularly indicative of Florida. For example, the study found that people of color (POCs) and the elderly are overrepresented in the amount of pedestrian deaths tallied – both groups are less likely than others to drive (due to poverty, failing health, or other reasons), and more likely to walk. Florida's population has significant numbers of both elderly people and POCs. The race of the woman killed on State Road 60 was not mentioned in the relevant dispatch, but she was described as 70 years old – thus, part of at least one overrepresented group.
Florida's Personal Injury Policies
Like many states, Florida is a no-fault state, meaning that each person is supposed to carry insurance that can cover their medical bills in the event of an accident. It is important to keep in mind that that insurance goes with the person, rather than with the car. In other words, if you have the requisite $10,000 in personal injury protection (PIP) insurance, but you are involved in an accident without your car, that insurance will still ostensibly cover your medical bills, assuming that certain rare exceptions barring coverage do not apply. If you do not have insurance, but you live with a relative who does (a spouse, parent, or child, generally), their insurance will likely cover you as well.
It is important to keep in mind, though, that pedestrians, drivers and passengers can bring suit against a negligent driver in certain specific circumstances even if they do have PIP insurance. Florida law holds that if the injuries sustained in an auto accident are 'severe,' which generally includes "significant and permanent" loss of an "important" bodily function, permanent long-term injury, or death, either the injured person or their surviving family may bring suit against the person allegedly responsible for damages. If your injuries are not serious, however, you must file a claim with your insurance company, if you have one, to have your medical bills managed.
Can A Pedestrian Accident Attorney Help You?
While the streets cannot be made safer for pedestrians overnight, it is still possible for injured pedestrians and the families of deceased pedestrians to seek the compensation that they are due for what they have been through. If you have been hit by a car while walking, contacting a Tampa pedestrian accident lawyer can help you decide how best to proceed from here. Call the offices of the Rinaldo Law Group today for a free consultation.
Resource:
leg.state.fl.us/statutes/index.cfm?App_mode=Display_Statute&URL=0600-0699/0627/Sections/0627.737.html
smartgrowthamerica.org/dangerous-by-design/
tampabay.com/news/publicsafety/accidents/FHP-Pedestrian-70-hit-and-killed-in-Brandon_172848332