PIP Claims Under Medicare & Medicaid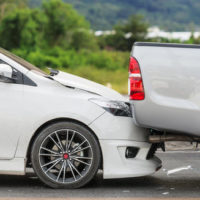 When one is in a car accident, the procedures afterward are fairly standard – see a medical professional, speak to one's insurance company, try to rest and heal any injuries, possibly consult an attorney if the matter winds up requiring court intervention. However, one extra complication that recipients of Medicare & Medicaid must deal with is to inform the agencies of any claim made. This can lead to its own potential issues that an attorney can assist you with.
The Process
When a Medicare recipient has any type of claim to make against an alleged tortfeasor (that is, whenever someone allegedly harms a Medicare recipient through their own negligence or recklessness), or when a Medicare recipient becomes eligible to collect through workers' compensation insurance or no-fault insurance, they must notify Medicare that it is happening. This is because generally, Medicare does not pay for any claims that have been paid (or a reasonable person would assume would be paid) by a liability insurer, by workers' compensation, or by no-fault insurance. It may pay some amounts on a conditional basis to ensure that you, the recipient, is able to have your injuries treated, but if conditional payments are made, Medicare will seek reimbursement for them at a later date from other insurance you may have.
You can inform Medicare of your accident by submitting the relevant evidence to the Centers for Medicare & Medicaid Services (CMS) and its Benefits Coordination & Recovery Center (BCRC). The BCRC is the entity that determines whether Medicare should be responsible for your medical bills, or whether it is what is called a secondary payer, meaning that there is another agency or insurance policy that ought to be first tapped to manage your bills. If it is a secondary payer, the insurer will be asked for reimbursement, especially if no settlement or other award has been reached.
Potential Problems
If miscommunications occur, or if the relevant insurer declines to reimburse Medicare for amounts it may have paid out, further proceedings will be necessary. If there are issues over individual claims or amounts – that is, if you dispute an amount Medicare claims to have paid, rather than disputing an overall demand – those can generally be handled on a case by case basis, where you may simply submit a written request for review, along with submitting relevant documents that would prove your point.
At the conclusion of court proceedings, or upon the execution of a settlement agreement, the BCRC will issue a formal demand letter requesting reimbursement where applicable. This may mean that you owe the program money, but in reality it means that you may be able to pass the payment itself onto the other insurers. Either way, failure to respond carries penalties in the form of high interest, and failure to pay after a certain period means the debt will be referred to the Department of Justice and Department of the Treasury for collection.
Contact Our CMS PIP Attorneys Today
If you have been in a car accident, the most important thing for you to focus on at the moment is healing. Our Tampa Medicare PIP attorneys can help handle the nitty-gritty work of filing claims while you recuperate with your loved ones. Contact the Rinaldo Law Group today to set up an appointment.
Resources:
cms.gov/Medicare/Coordination-of-Benefits-and-Recovery/Beneficiary-Services/Medicares-Recovery-Process/Medicares-Recovery-Process.html
cms.gov/Medicare/Coordination-of-Benefits-and-Recovery/Beneficiary-Services/Liability-No-Fault-and-Workers-Compensation-Reporting/Liability-No-Fault-and-Workers-Compensation-Reporting.html