PIP FAQ: Personal Injury Protection After A Florida Car Crash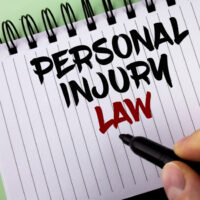 Being in a Florida auto accident is never an easy event, but navigating the path toward compensation for your injuries can be very confusing on top of that. Every Florida driver must carry a certain amount of personal injury protection (PIP) insurance, and it is this policy that you must use to try and get your medical bills covered. However, the law is very vague and you may wind up making mistakes if you do not understand your options.
Navigating A No-Fault System
Florida law requires that every licensed driver carry at least $10,000 in PIP insurance and $10,000 in property damage liability (PDL) insurance. (You may also carry bodily injury liability insurance, but it is not required by state law.) Since Florida is a no-fault state, this insurance is intended to cover bills in the event of an accident – instead of bringing lawsuits against allegedly negligent drivers, most of the time the driver's own insurance company will process the claim and disburse funds if all the criteria are met. However, filing a PIP claim is not a straightforward process in most cases, and it is easy to be confused.
PIP insurance in Florida will cover medical bills, lost wages and death benefits, but there are two big asterisks that come with that statement. First, you must seek treatment within 14 days of the accident, or PIP will not cover any medical treatment. Second, even if you do seek treatment within 14 days, Florida law states that only 80 percent of your medical bills will be covered – more specifically, 80 percent of "reasonable expenses for medically necessary" treatment and items. These provisions in the law can be an extremely unpleasant surprise if you have been badly injured and are counting on your PIP coverage.
Medicaid Reimbursement Adds Complexity
On top of everything else that an injured accident victim must deal with after the crash, if you are on Medicare or Medicaid, you may have to deal with reimbursement requests from them. If you are involved in a crash, what may happen is that Medicare or Medicaid will make a conditional payment to the hospital to cover your bills – but then, conversely, if you receive any kind of settlement or payment (either from a lawsuit or from your own insurer), you are then required to pay back the amount of the conditional payment.
Most of the time, this issue will be handled between your PIP insurer and Medicare or Medicaid. However, if it is not, the responsibility does fall on you to ensure that the repayment is made. Many people are not aware of this and wind up being confronted with a large bill they have not anticipated and cannot cover. It is crucial that if you are a Medicare or Medicaid recipient, you need to ensure that any settlement you accept be able to cover the amount that Medicare will seek from you in reimbursement.
Contact A Tampa Auto Accident Lawyer
When you have been in an auto accident, you need to have an attorney on your side who is experienced, but also compassionate. The Tampa car accident attorneys at the Rinaldo Law Group understand how overwhelming being in an accident can be, and will work hard to ensure that you receive the compensation you are due. Contact our office today for a free consultation.
Resource:
flhsmv.gov/ddl/frfaqgen.html
https://www.tampainjuryaccidentlaw.com/suing-an-uninsured-motorist/