Possible Major Changes For PIP Insurance On The Horizon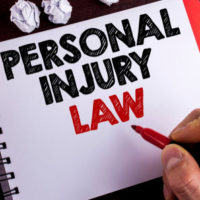 In years past, multiple bills have advanced through the Florida legislature to reform or repeal the state's personal injury protection (PIP) law, either in favor of adversarial, 'fault' based insurance, or in favor of bodily injury liability (BIL) coverage, which would function differently from the current system. In January 2020, a new set of bills is before the legislature, but it remains to be seen whether they will be adopted, and if they are, how they will affect Florida drivers.
No Fault Positives & Negatives
Florida is a "no fault" state, which means that if you are in an accident, the question of whose fault it was is irrelevant, because an injured driver or pedestrian must rely on their own PIP coverage to pay any medical bills they incur. Florida law mandates that anyone who has registered a vehicle in the state must carry at least $10,000 in PIP coverage, plus $10,000 in property damage liability (PDL), and the law states that this coverage will cover up to 80 percent of your "reasonable" expenses for "medically necessary" care.
This system has positives and negatives, many of which are debated every time a repeal bill pops up in the legislature. Under this system, injured drivers can (at least in theory) get their medical bills taken care of without having to go through a slow court case, but at the same time, only up to 80 percent of their bills will be covered, and the remaining 20 percent can and does add up. Both sides of the argument make their voices heard, and it remains to be seen what the legislature will actually do with the current bills in the House and Senate.
Proposed Changes
The current bill in the Florida Senate has, as of this writing, has cleared one committee, and will make its way to another in the coming weeks. Sponsored by Sen. Tom Lee of Brandon, the bill would replace the current PIP system with bodily injury liability coverage, under which the person actually at fault for an accident would be responsible for paying the medical bills that might result from it. It would require at least $25,000 in BIL coverage for one person, and $50,000 for two or more injured or deceased people in a crash, plus death benefits and optional medical payments.
The bill currently has some supporters, though there is some understandable pushback from the insurance sector that argues switching systems would open Florida's dockets to an explosion of lawsuits. The major stumbling block for some in the legislature is uninsured motorists; Florida has one of the highest percentages of uninsured motorists, and under a tort system (a 'fault' system), anyone who was involved in an accident with an uninsured motorist would not have any recourse to sue, since there would be no insurance coverage to touch.
Contact A Tampa Auto Accident Attorney
While the fate of Sen. Lee's bill is still yet to be determined, the current system of seeking compensation for injuries from an auto accident is complex and difficult at the best of times. If you have questions or concerns about getting your medical bills paid after an accident, the Tampa car accident attorneys at the Rinaldo Law Group are happy to try and assist you. Call our offices today for a free consultation.
https://www.tampainjuryaccidentlaw.com/making-a-claim-with-your-personal-injury-protection-pip-insurance/