Questions After An Accident Involving An Uninsured Motorist?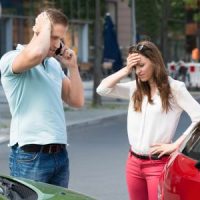 Regardless of where one lives, it is a general rule that every driver should carry at least some form of auto insurance before going out on the road. Some states have a fault system in case of car accidents, but Florida's system is no-fault, which means that instead of filing suit, drivers are required to carry insurance, which is then used to file claims in the event of an accident. That said, up to 20 percent of Florida drivers do not carry insurance, which means in the event of an accident, an injured driver may feel like they will be left high and dry.
Florida's No-Fault System
Florida requires that every licensed driver carry at least $10,000 in personal injury protection (PIP) and property damage liability (PDL) coverage. In theory, if the driver is involved in an accident, they can file a claim with their insurer (or the insurer of the person who allegedly caused the accident) instead of having to file suit. The intent of the system was to clear court dockets by shunting valid claims toward insurance claims, but in reality, a host of variables mean that an injured person may have difficulty collecting.
The most immediate issue for an injured plaintiff is when the person who caused their accident does not have the insurance they are required to carry. Data from the Insurance Research Council estimates that approximately 20 percent of Florida drivers are uninsured, meaning that roughly one in five drivers may be judgment proof (that is, be unable to pay off a claim for damages). In these cases, the injured plaintiff has no insurance to file a claim against, and unless their injuries are of a "significant and permanent" nature, Florida law prohibits them from filing suit to try and recover damages.
If You Are Injured
If you have been injured in an accident with a person who does not have auto insurance, rest assured that you do have several options to try and recover your costs. Your first thought should be to file a claim with your own PIP insurer, but even if your insurer pays its portion, your damages may eclipse that threshold – in other words, if you only carry the minimum $10,000 in PIP and $10,000 in PDL coverage, but your total damages and expenses are $40,000, you will still be on the proverbial hook for the remaining $20,000.
Another option may be to file suit against the driver, and you may be able to do so if the harm you have suffered meets a certain standard. However, this may not be possible because your injuries are seen as too minor, or simply because the driver may not have the money or assets to cover your claim. In extreme situations, it may be necessary to try and place a lien on any assets the driver does have, such as a vehicle or even their home – but it may not come to that.
Contact A Tampa Uninsured Motorist Accident Attorney
Being involved in an auto accident can be a frightening thing at the best of times – but if you are struck by an uninsured driver, it can feel absolutely overwhelming. Contacting a Tampa uninsured driver accident attorney from the Rinaldo Law Group can be the first step toward getting the compensation you deserve, and a little more peace of mind as you try to recover. Call our offices today for a free consultation.
Resource:
flhsmv.gov/insurance/