Residential Treatment Centers, Sober Homes, and Wrongful Death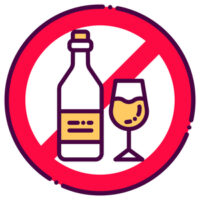 Millions of people in the United States suffer from addiction issues, and an entire industry has developed specifically to help them overcome their figurative demons. Residential treatment centers and halfway houses, more commonly referred to as sober homes nowadays, play a major role in helping recovering addicts to reintegrate into society after seeking help. However, too many engage in negligence and in dangerous practices that can end in tragedy. Families who have lost a loved one due to the negligence of a treatment center or sober home can feel as though they have nowhere to turn – but help may be available.
Residential Treatment Centers
Residential treatment centers for addiction recovery are often places where people start to get their lives back together after hitting their rock bottom. However, sometimes they are used as metaphorical dumping grounds, with people who need help instead finding themselves in places where they are exploited and neglected. Incidents like medication errors, failure to monitor patients' welfare, and general neglect can actively torpedo a recovering addict's physical and emotional well-being, and if taken to extremes, can actually cause death.
If you believe that your loved one has died in a residential treatment center due to negligence of the staff or other possible actors, the most important thing to understand is that a treatment center has a duty to exercise all reasonable care when interacting with their guests. A failure to exercise that reasonable care will be a breach of that duty, and if you can establish that your loved one's passing was due to the facility's "wrongful act, negligence, default, or breach of contract," or that of facility staff, you may be able to establish a case for compensation.
Sober Homes
Unlike residential treatment centers, Florida sober homes (formerly called halfway houses) are much less regulated, though legislation in the past few years has been passed to urge proprietors to seek voluntary certification. Sober homes are very often private residences that house people at a transitional period in their treatment, only to kick them out if they fail a drug test or eventually lack the ability to pay their costs. Since sober homes are not subject to the same level of scrutiny as residential or inpatient treatment centers, if someone dies wrongfully, it can be difficult to establish liability on the part of the home or its owners.
The question of what duty is owed to sober home patients is still very much up in the air, at least in Florida. An explosive report published in 2016, after an extensive grand jury investigation, uncovered serious, widespread abuses in the sober home and recovery industry, and yet the legislature has been slow to modify the law to specifically address these issues. Still, if you have lost a loved one, and you believe you can establish that the negligence of a sober home owner or employee was the primary cause of their passing, it is worth consulting an attorney to try and recover compensation for the loss you have suffered.
Contact A Tampa Wrongful Death Attorney
People trying to recover from addiction need a safe and supportive environment in which to try and get their lives back on track. If your loved one's recovery has ended in tragedy, you have a right to seek closure and compensation for what you have been through. Money will never make you whole, but it can help keep the rest of life afloat while you take time to grieve. The Tampa wrongful death attorneys at the Rinaldo Law Group can offer dedicated and compassionate representation during a difficult time in your life. Contact us today for a free consultation.
Resource:
leg.state.fl.us/statutes/index.cfm?App_mode=Display_Statute&Search_String=&URL=0700-0799/0768/Sections/0768.19.html
https://www.tampainjuryaccidentlaw.com/distracted-driving-causes-serious-injuries/