Should I Give a Statement to the Insurance Company After a Car Accident?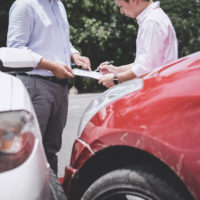 Even safe and attentive drivers can still end up in a major car accident. According to Florida Highway Safety and Motor Vehicles (FLHSMV), there are nearly 400,000 traffic collisions reported in Florida each year. Following a crash, injured victims should expect to receive a phone call or a letter from an insurance company representative. In some cases, that call many come just a day or two after the accident.
In Florida, injured victims are not required to give a statement to an opposing insurance company. You have the right to take the time to recover from your accident and to gather your thoughts. Here, our legal team explains why you should avoid giving a statement to an opposing insurance company without first speaking to experienced Tampa, FL car accident attorney. 
Insurance Adjusters are Looking for Information to Use Against You 
As a starting point, you should always remember that Insurance companies are for-profit businesses. These firms put an enormous amount of their resources into training their adjusters to serve their underlying financial interests. Why do insurance adjusters want to take statements from accident victims? The answer is simple: they are looking for any information that they can find to reduce your settlement offer or to deny their liability for the accident. The insurance company is not on your side. You cannot rely on them for advice.
Your Words Can Be Misinterpreted or Taken Out of Context
No matter how prepared you are to give a statement about your accident, your words may still be taken out of context or otherwise misinterpreted. Every question an insurance adjuster asks is designed to get you talking as much as possible — in the hopes that you might say something that is not in your interests.
As an example, imagine that an insurance adjuster calls you a week after your accident and asks you something like: "How are you feeling today?" This seemingly simple question is a potential minefield. It is open-ended, designed to elicit broad information, and to get an injured victim to downplay their own pain and suffering.
You Do Not Know All of the Information 
Finally, insurance adjusters want car accident victims to speculate about their crash. They want to try to push liability onto other parties or to make an accident seem to be far more complicated than it really easy. Simply put, you do not have all of the information that you need to know to make assessments of your accident. You should never speculate and you should never give general opinions. Let your car accident lawyer investigate your case and handle all of these issues. 
Speak to a Tampa, FL Auto Accident Lawyer Today
At Rinaldo Law Group, our Florida car accident attorneys are skilled, passionate advocates for injured victims. We work tirelessly to help our clients recover fair financial compensation. If you or family member was injured in a car wreck, please contact our legal team today for a free initial consultation. With an office in Tampa, we handle car accident claims throughout Hillsborough County.
Resource:
88flhsmv.gov/pdf/crashreports/crash_facts_2017.pdf