Speeding & Aggressive Driving In Florida Accidents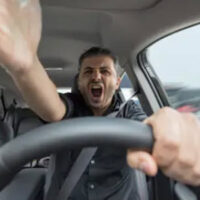 Speeding and other types of aggressive driving are listed as areas to address on Florida's 2021 Strategic Highway Safety Plan (SHSP), because more injuries and fatalities tend to occur when this type of behavior goes unchecked. Statistics from 2019 estimate that over 5,000 total injuries and fatalities resulted on Florida roads as a result of speeding and/or aggressive driving. This may not sound like a lot in the grand scheme of things, but injuries resulting from speeding tend to be more serious. If you have been injured due to another driver's speed or aggressive driving, you may be able to receive compensation for the harm you have suffered.
Putting The Public In Danger
Speeding has long since been recognized as dangerous driving behavior. However, what is not necessarily readily understood is that speeding is defined by law enforcement not only as exceeding the posted speed limit, but also as driving too fast for the road and weather conditions – for example, a driver may be charged with speeding if they drive at a speed that endangers others during inclement weather, even if that speed is below the posted limit. The intent of the law is to discourage behavior that may be dangerous to the public at large.
While speeding is a serious problem on Florida roads, it also often goes hand in hand with aggressive driving. Aggressive driving – what most know colloquially as 'road rage' – is so dangerous because it leads to drivers being distracted, too consumed with frustration to properly pay attention to the road. Unlike many other states, though, Florida has a statute against "aggressive careless driving," which means an injured plaintiff has the option to file a lawsuit stating that the defendant violated the law against aggressive driving and should be held liable.
Filing Suit
If you choose to file suit against a negligent driver, there are two ways to do so. Depending on the specific situation in which you were injured, you may file under a standard negligence theory. If you can show that the defendant owed you a duty to exercise reasonable care (which all Florida motorists owe to each other while on the road), and they breached that duty with actions that led to your injuries, you may be able to recover. There cannot be any other kind of intervening cause that might have played a role.
If your injuries occurred because the defendant committed any of the acts mentioned in the aggressive careless driving statute, you may be able to file suit and use a doctrine known as negligence per se to help your case go more smoothly. If you are able to establish negligence per se, that means that you do not have to establish negligence by proving all four points one has to prove in a common-law case (duty, breach, causation, and damages) – one can simply establish that the defendant owed a duty of care, and that the duty was breached. The defendant is then guilty of negligence as a matter of law – in other words, the court will accept that the defendant was negligent, with no further proof required.
Contact A Tampa Car Accident Attorney
Speeding and aggressive driving are two of the most dangerous behaviors that occur on Florida roads. If you have been victimized by a speeding or road-raging driver, calling a Tampa car accident attorney from the Rinaldo Law Group is a good idea, so that you can get the best idea of how to proceed. You have the right to seek compensation for the harm you have suffered. Call our offices today for a free consultation.
Resource:
flhsmv.gov/pdf/crashreports/crash_facts_2019.pdf