Spotting Florida Funeral Home Negligence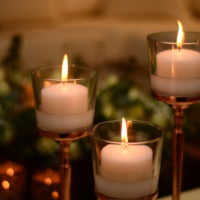 Losing a loved one can be a surprise, or it can be the end of a long process. Either way, the funeral and handling of the remains can be a cumbersome and emotionally exhausting time for the family, and most need all the help they can get. If, instead, they are faced with negligence and recklessness, it has the potential to cause not only financial distress, but serious emotional and mental problems going forward. If your family has experienced funeral home negligence, you need a compassionate attorney to help set things right.
Breaking the Bargain
Grieving families have the right to expect a certain level of good faith and compassion in their dealings with funeral homes. The death of a loved one is one of the most stressful events that the average person will experience, and funeral homes should (and usually do) work hard to help alleviate that burden for the bereaved. However, there are always bad apples, and their negligent conduct can cause untold suffering at a time when things are hard enough.
Funeral home negligence does not always manifest itself in visible ways such as the mishandling of remains; rather, there are several practices which are considered negligent, as well as some that can actually be crimes. Some examples include:
Embalming or cremation errors. Anything that degrades the appearance of the body in a manner that is not desired by the survivors can be grounds for a lawsuit.
Allowing unlicensed funeral technicians or embalmers to prepare a body (given the high odds of them doing so negligently).
Robbing the body. Family heirlooms, jewelry and even fillings can be taken from a body by unscrupulous workers.
Burying the body in the wrong place or burying multiple people in the same grave site.
Refusal to relinquish or advise family about the location of their loved one's remains.
Infliction of Emotional Distress
Most funeral home negligence claims hinge around alleged negligent infliction of emotional distress (NIED). However, what many people are unaware of is that under Florida law, these cases are not particularly easy to prevail upon. Florida observes a traditional doctrine known as the impact rule, which means that negligent infliction of emotional distress must have a physical component to it – either in the sense that an emotionally distressing event also causes physical impact, or in the sense that the emotional distress is so great that "physical manifestation" of it is visible – for example, a mother having a heart attack after seeing her child negligently injured.
In some situations, there may be enough evidence to infer that the negligent behavior was either intentional, or so reckless that it evinced a "willful and wanton disregard" for the welfare of the bereaved family members. Intentional infliction of emotional distress is a civil tort that requires a showing that the defendant's conduct would outrage any reasonable person hearing of it, which can be an extremely subjective standard. However, it is not impossible to establish.
Call A Tampa Funeral Home Negligence Attorney Today
Losing a loved one is a time when you need stability and understanding, and the spectre of your chosen funeral home negligently disrespecting the memory of the deceased is a direct threat to that. The Tampa wrongful burial & cremation attorneys at the Rinaldo Law Group have been providing compassionate and knowledgeable representation in these cases for many years, and we will always work hard to get you and your family the fairest outcome possible. Contact us today for a free consultation.
Resource:
floridabar.org/the-florida-bar-journal/negligent-infliction-of-emotional-distress-where-are-we-now/
https://www.tampainjuryaccidentlaw.com/what-is-funeral-home-negligence/