Surprising Statistics On Traffic Deaths During The Pandemic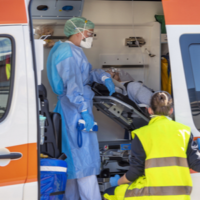 Recent data from the National Highway Traffic Safety Administration (NHTSA) show a surprising rise in traffic-related fatalities in their provisional 2020 data. Despite nearly total countrywide lockdowns, the data shows that between January and September 2020, traffic deaths rose nearly 5 percent – from 26,941 in the same period in 2019 to 28,190 this past year. If you have been injured in an auto accident in the past year, know that it is part of an unpleasant and potentially dangerous trend that unfortunately shows no signs of stopping.
U.S. Roads Grew More Dangerous
It is worth noting that this heightened number of fatalities occurred in a year which saw a 20 percent drop in over all miles driven. The COVID-19 pandemic, understandably, triggered a major economic slowdown, which normally leads to fewer miles driven and fewer drivers on the road, and yet fatality rates rose. The NHTSA analysis postulates that fewer U.S. residents drove during the beginning of the pandemic, but those who did drive took more risks and drove faster.
In addition, there was a notable drop in enforcement of traffic laws, given increased law enforcement reluctance to interact with drivers. Rates of speeding had been elevated in the months prior to the pandemic's declaration (late 2019 – early 2020), and they continued even as lockdowns began to be instituted. In short, roads became more dangerous due to a lack of oversight in multiple respects. This led to a significant rise in fatalities and wrongful deaths.
Have You Been Injured?
If you have been injured in an auto accident during this period of time, you will likely pursue the same remedies in the same manner as you would at any other moment. In other states, the evidence of a pattern of speeding and recklessness on state roads might be very relevant in trying to establish negligence. However, Florida has what is known as a no-fault auto insurance system, meaning that instead of filing lawsuits in auto accident cases, injured drivers file claims with the personal injury protection insurance that they are, by state law, obliged to carry.
If your injuries are severe, you may be able to file suit against the person who allegedly caused them. Generally, Florida law allows a person who has suffered a 'significant and permanent' injury to file suit instead of having to file an insurance claim; medical bills that climb over $10,000 are seen as sufficiently serious to merit court proceedings. In this type of suit, it may be relevant that your accident occurred at a time of the roads being far more dangerous – but each case is different.
Contact A Tampa Car Accident Attorney
Disturbing trends continue on Florida roads – namely, the increase in speeding shows no signs of slowing down. If you are driving on Florida roads and are involved in an auto accident, you may be entitled to compensation for what you have been through. The Tampa car accident attorneys from the Rinaldo Law Group can offer experienced and compassionate representation at a difficult time. Call our offices today for a free consultation.
Resource:
crashstats.nhtsa.dot.gov/Api/Public/ViewPublication/813053
https://www.tampainjuryaccidentlaw.com/should-i-file-for-wrongful-death-or-file-a-survival-action/