Tampa Woman Killed In Tractor-Trailer Crash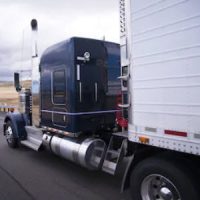 When one reads reports of automobile accidents where both participants were driving passenger vehicles (cars or pickup trucks), any injuries or fatalities are often evenly distributed. However, if one of the vehicles involved is a tractor-trailer, it is unfortunately common for the people in a passenger car to be injured far more severely. This was the case in early February 2023, when a Tampa woman was killed after her car struck a tractor-trailer, catching on fire. The woman was taken to a nearby hospital, where she was pronounced deceased not long after the accident.
Why So Many?
Tractor-trailer accidents make up a disproportionate amount of injuries and fatalities each year on Florida roads. Some of the reasons why are easy to see – the sheer weight and potential velocity of a tractor-trailer can be extremely dangerous, doubly so if the driver has lost control of the vehicle. Data from the National Safety Council (NSC) reports almost 5,000 large trucks involved in auto accidents in 2020 – approximately 5 percent of all registered vehicles, but almost 10 percent of the vehicles involved in crashes.
Other reasons for the prevalence of injuries and fatalities in tractor-trailer crashes may have to do with driver error. Like drivers of passenger vehicles, tractor-trailer drivers may speed, use substances while behind the wheel, or otherwise drive in a potentially dangerous manner. However, doing so while in control of an enormous vehicle may naturally lead to greater fallout in many situations.
If You Have Been Injured
If you have been involved in an accident with a tractor-trailer, and you have been injured or lost a loved one, you have the right to try and hold the driver – and in some cases, their employer – liable for the harm you have suffered. It is important to keep in mind that Florida is a no-fault state when it comes to auto insurance, which means that if someone's injuries do not meet the relevant threshold for seriousness, they may not file suit in court to try and recover their damages. Rather, they must seek compensation through their auto insurer.
That said, it is much more common for injuries in tractor-trailer accident cases to be severe, passing Florida's "serious injury threshold." The threshold states that an injury must be "significant and permanent," such as the loss of a bodily function, a limb, or general mobility, among others – unfortunately, this happens much more often with trucking accidents than in crashes between two cars.
Contact A Tampa Trucking Accident Attorney
While the Tampa woman was unfortunately pronounced deceased at a nearby hospital after the accident, others will survive their encounters with large trucks, and seek compensation for what they have experienced. A Tampa truck accident attorney from the Rinaldo Law Group can offer compassionate and understanding representation during what can be a terrifying time for you and yours. Call our office today for a free consultation.
Source:
wfla.com/news/hillsborough-county/tampa-woman-killed-after-car-hits-tractor-trailer-catches-on-fire/