Tractor Trailer Accidents On Florida Roads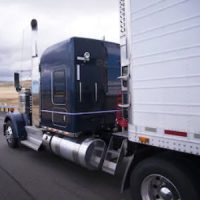 Tractor-trailers, also called semi-trucks or big rigs, are some of the most potentially dangerous vehicles on Florida roads. While the majority of tractor-trailers are operated safely and driven by well-trained professionals, the fact remains that unlike with automobiles, one small error on the part of the truck driver may be enough to trigger a serious accident. In addition, accidents that involve tractor-trailers will almost always create more serious injuries than those involving other vehicles, because of the sheer weight and size involved.
Injuries Are Likely To Be Serious
Data from the Federal Motor Carrier Safety Administration (FMCSA) estimates that approximately 5,200 large trucks and buses were involved in fatal crashes in 2019 (the most recent available data) – a number that has been steadily rising since 2009. The rate of injury crashes has been going down each year, but it is difficult to tell whether this is due to greater safety precautions being taken, such as increasing seatbelt use, or due to the fact that more injuries appear to be turning fatal.
Even if reasonable safety precautions are taken, it is sadly not uncommon for those who get in an accident with a tractor-trailer to sustain serious, potentially life-changing injuries, particularly if the trailer was carrying cargo. This may indirectly simplify your ability to receive money damages for the harm you have suffered; Florida has a no-fault system of auto insurance, which means that most people will have to file insurance claims instead of filing suit against the negligent party who caused their harm. If your injuries are sufficiently severe, however, that prohibition will be lifted, allowing you to file suit in court.
Filing Suit
If your injuries are serious enough where Florida's prohibition against filing personal injury claims in court can be lifted, know that prevailing in your suit can be difficult (though not impossible). Unlike with an individual defendant, a tractor-trailer driver is likely to be covered under a commercial insurance policy, which can be infinitely more complex than a standard personal injury protection (PIP) policy carried by the average driver. In addition, there may be more than one entity that can be held liable for your injuries – for example, not only the driver, but possibly the truck company and any other employees.
Establishing liability can be difficult in these types of accidents, but if you have the evidence you need, it is possible to establish that negligence occurred. Florida law holds that in order to make a case for negligence, one must show that the defendant owed a duty of care toward the plaintiff, and that they breached that duty by their actions (or lack thereof). A plaintiff must also show that they did suffer tangible injury, and that there was no other intervening cause that might have played a role in the harm they suffered.
Contact A Tampa Tractor Trailer Accident Attorney
If you have been injured in an accident with a tractor-trailer, you may be thinking that filing suit against the negligent driver is too overwhelming or intimidating. A Tampa truck accident attorney from the Rinaldo Law Group can offer compassionate and experienced representation to help guide you through the legal process. Contact our offices today at (813) 831-9999 for a free consultation.
Resource:
fmcsa.dot.gov/safety/data-and-statistics/large-truck-and-bus-crash-facts-2019