What Is Florida Premises Liability?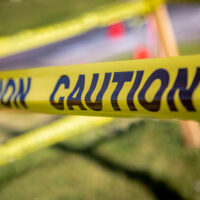 The majority of people are injured in their own homes or in their vehicles. However, if an injury happens to someone while they are on someone else's land, or in someone else's business, the law of premises liability will usually apply. Premises liability is the area of law that lays out the potential liability for landowners and business owners if someone is injured on their land or in their business. If you have been injured on someone else's property, it is important to understand the options you have in trying to seek redress.
Three Types of People
When it comes to premises liability, people are classified into three discrete groups of people that may be injured on another person's land. Invitees can come in two types, 'business' (present to conduct some kind of business transaction) or 'public' (those invited for a public purpose, such as museum visitors). They are owed the highest duty of care from the landowner, and that duty includes two major requirements: (1) to maintain the premises in a 'reasonably safe' condition; and (2) to warn of any kind of hidden or concealed danger that cannot be made safe. Licensees are those who enter onto land for their own reasons (for example, a door-to-door salesman). Trespassers are fairly self-explanatory.
The strong majority of premises liability-related cases involve an invitee filing suit against a business or landowner – for example, the stereotypical situation where a customer slips on a wet spot on the floor of a grocery store qualifies as a potential premises liability action. This is because licensees and trespassers are not owed any real duty of care from business owners; a landowner must only refrain from deliberately injuring a licensee or trespasser; they have no duty to make their property safe for them or warn of any hidden dangers.
Exceptional Cases
While the majority of premises liability cases follow these rules, there are certain exceptional circumstances that you should be aware of, so that you know how to handle these situations. Perhaps the most common one is when a child is injured on another person's premises. In some of these cases, a doctrine referred to as the "attractive nuisance" doctrine may come into play – essentially, the attractive nuisance doctrine states that if something exists on the property that might entice a child, the landowner may be liable for any injuries that child sustains.
The other premises liability-related type of case is when criminal activity occurs in a business or on someone's land; normally, businesses have no duty to protect visitors from the third-party actions of someone else. However, if the criminal activity is reasonably foreseeable, then a business owner may be held liable for any injuries that happen, because it can be assumed that they should have taken precautions to avoid this kind of crime.
Contact A Tampa Premises Liability Attorney
Premises liability can be a confusing area of law because it can be difficult to determine your status on the land, and the duty of care owed to you. An experienced Tampa premises liability attorney from the Rinaldo Law Group can be helpful in determining your position and how best to go about seeking compensation from the person whose conduct caused your injuries. Call our offices today for a free consultation.
Resource:
scholar.google.com/scholar_case?case=4073955608374639350&q=774+So.2d+731&hl=en&as_sdt=40006
https://www.tampainjuryaccidentlaw.com/amusement-park-liability-in-the-time-of-covid/