What Is Loss of Consortium?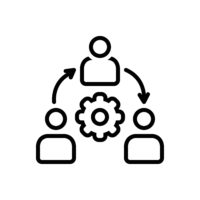 If you and your family are unfortunate enough to experience an accident or the loss of a loved one, it is common knowledge that you may be able to try and bring suit to seek compensation. However, the issue of what you are permitted to seek compensation for can be confusing, depending on the nature of the accident that you and yours have been unfortunate enough to suffer. In Florida, the heading of 'loss of consortium' covers several different aspects of loss that you may be able to recover for.
Victim's Damages vs Bystander's Damages
The victim of an accident has the right to seek compensation for the harm they have suffered. This includes medical bills, lost wages, and the other tangible, 'economic' damages that might have occurred following the accident, as well as 'non-economic' damages like pain and suffering and loss of quality of life. While economic damages are easily quantifiable, non-economic damages require calculation and are often difficult to calculate without the aid of an expert witness.
In addition to damages sustained by the victim, it is understood that no accident happens in a vacuum – thus, in some cases, a spouse may be able to make a third-party claim against the person whose negligence allegedly harmed the victim. These third-party or derivative claims are referred to as loss of consortium claims – loss of consortium is defined under Florida law as a loss of "companionship and fellowship" of a husband or wife. Historically it has been used to refer to loss of sexual relations, but Florida law explicitly states that loss of consortium means "much more than mere sexual relation."
An Award For Loss of Consortium Is Not Automatic
Sometimes people assume that if their spouse was injured due to another person's negligence, that any claim for loss of consortium must be valid, simply because the accident might cause life changes. However, the courts require actual proof of those hardships and changes – if a couple was distant long before the accident, for example, the estranged husband or wife cannot simply claim loss of consortium merely due to the existence of their spouse's injury.
It is also critical to remember that a loss of consortium claim is derivative – in other words, it depends on the success of the victim's overarching personal injury claim. If someone is in a car crash, for example, and files a suit against an allegedly negligent driver, they must prevail on their claim before any derivative loss of consortium claim can be granted. This is all the more reason why seeking out an attorney who is experienced in this area of law is important – both claims need to be presented carefully and deliberately, so as to maximize the chances of recovery.
Can A Tampa Personal Injury Lawyer Help You?
If your loved one has been injured due to someone else's negligence, it is important that both their claim and any that you might bring be handled by an attorney who understands the nuances of these types of cases. The Tampa personal injury attorneys at the Rinaldo Law Group are happy to sit down with you and try to answer your questions about this matter. Contact our office today for a free consultation.
Resources:
edca.5dca.org/DCADocs/2018/0696/180696_1259_03152019_08512632_i.pdf
courtlistener.com/opinion/2494718/peterson-v-sun-state-international-trucks-llc/
https://www.tampainjuryaccidentlaw.com/florida-recreational-use-laws/