Who Is At Fault In Rear-End Auto Accidents?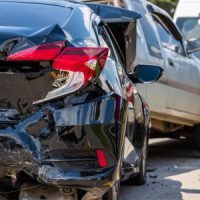 There are many different types of automobile accidents, classified depending on where the two vehicles connect. One of the most common types seen on Florida roads is the rear-end collision, which can involve two or more vehicles, and can cause serious damage to the drivers and passengers caught in the crash – nearly 30 percent of all serious auto accidents are of the rear-end variety. If you have been involved in a rear-end collision, an experienced attorney may be able to help you get the compensation you deserve.
Can I File Suit At All?
Florida is a no-fault state for auto insurance purposes, which means that accidents that do not cause serious injury cannot be settled in court, even if liability questions exist – in those situations, an injured driver must file a claim with their personal injury protection (PIP) insurer and try to get their medical bills paid in that way. However, if your injuries are severe, that prohibition is lifted, which means that you can file suit in court in a standard way.
Once it is established that you can file suit, the question becomes one of liability. Auto accident cases are usually brought under a theory of negligence, which means that certain criteria must be established in order for your case to succeed at trial. Every driver has a duty to exercise reasonable care toward other road users, and in order to prevail in court, you must establish that the other driver breached that duty of care. In addition, you must show that the breach of duty was the direct cause of your injuries, and that your injuries were tangible – that is, that you were harmed in a way that requires medical treatment to fix.
A Rebuttable Presumption Of Liability
One potential factor to keep in mind with regard to Florida law is that in many rear-end collision situations, the driver of the second car (the vehicle that strikes the first car) is held liable for causing the injuries of the first vehicle's driver. However, this does not mean that the first car's driver is free of fault. Florida follows a doctrine called comparative fault or comparative negligence, which means that if a plaintiff is found partially liable for their own injuries, they can still recover damages – but it will be less their own percentage of fault.
It is also important to keep in mind that while Florida law presumes that the second driver should be held liable for injuries they allegedly caused, that presumption is rebuttable – in other words, if evidence does exist showing that the first driver played a role in causing the accident, they may be held partially or even wholly liable. If you were in the first vehicle, and you were injured, keep this in mind, lest your own actions contribute to your receiving less in terms of compensation.
Contact A Tampa Auto Accident Attorney
A rear-end collision can be particularly frightening because unless one is looking in their rear-view mirror, the crash may come out of nowhere, and your injuries may be more severe due to your lack of time to brace yourself. If you have been hurt in a rear-end collision, contacting a Tampa car accident attorney from the Rinaldo Law Group can be the first step toward receiving the compensation you deserve. Contact our offices today at (813) 831-9999 for a free consultation.
Resource:
flsenate.gov/Laws/Statutes/2020/627.737