Why Do Tractor-Trailer Accidents Take Longer To Resolve?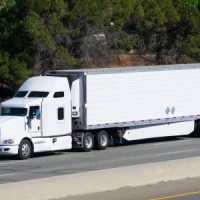 When a car accident happens, it is likely that the drivers involved will know the drill, so to speak; they will likely exchange information and assist each other in getting the case handled. It is much less common to be involved in an accident with a tractor-trailer – which means that for many, they will be navigating blind through the process of making claims and (possibly) filing suit against the tractor-trailer or their employer. An experienced attorney can help, but in general, the process will take longer than a standard auto accident case.
Apportioning Fault Is Often Harder
While some auto accident cases do drag on, many are settled before trial, often without any admission of fault on either side. This is much less common in tractor-trailer accident cases, particularly because it is more likely that multiple defendants will be involved in these types of incidents.  Fault divided three ways will generally lead to a smaller payout than fault divided two ways, particularly since Florida abolished joint and several liability (the practice of having every defendant be potentially required to pay an entire judgment).
Another reason that fault may be a sticking point in these cases is because the stakes in terms of money damages are often much higher in tractor-trailer accidents. Insurers for trucking companies are more likely to push for investigations because of the amounts on the proverbial table – something that many drivers are not aware of is that for a tractor-trailer, both the vehicle and any cargo inside are insured, so if the company's insurer is required to pay up, it will generally be a significant sum.
How Significant Are The Injuries?
The other reason that a tractor-trailer case may take longer to resolve is that the extent of the plaintiff's injuries may be disputed, either in good faith or otherwise. An insurer's motivation is to avoid payment if at all possible, and it is not out of the realm of possibility for an insurer to contest the extent of the plaintiff's injuries, or try to argue that some of them were preexisting conditions. (That said, aggravation of preexisting injuries may still be compensable under Florida law; juries are instructed as to this point of law.)
Depending on your specific case, it may also be that the insurer may simply not agree that the tractor-trailer driver or their employer was at fault to begin with. The only real answer for this is extensive investigation, and possibly accident reconstruction – but as one might imagine, this only adds time to the length of a personal injury case.
Contact A Tampa Tractor-Trailer Accident Attorney
Being in an accident with a tractor-trailer can lead to life-changing injuries, and it is understandable to want a resolution as soon as possible. If you have experienced this, your first call should be to a Tampa truck accident attorney from the Rinaldo Law Group. We can offer dedicated and experienced representation during a scary time in your life. Contact our office today for a free consultation.
Source:
law.justia.com/cases/florida/supreme-court/1987/68647-0.html