Woman Dies After Driving Car "Under" A Tractor-Trailer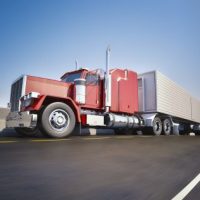 In December 2022, a woman from Port Orange was tragically killed in Flagler County when she drove her vehicle into the rear of a tractor-trailer. The sedan traveled until it came to rest under the trailer, causing massive internal injuries to the driver, who was pronounced deceased at the scene by Flagler County authorities. Unfortunately, this type of crash is all too common – there is enough space under a tractor-trailer to capture a vehicle, particularly if it is low to the ground.
Fatalities Are Common
Tractor-trailer accidents are disproportionately more likely to cause deaths than those involving two automobiles. Federal Motor Carrier Safety Administration (FMCSA) data from 2020 reports almost 5,000 large trucks were involved in fatal crashes, which is a disproportionately high number compared to the total number of large trucks on the road. The sheer size and weight of tractor-trailers naturally leads to more fatalities and severe injuries than accidents involving automobiles.
Because of the unusual structure of tractor-trailers, with their two-part construction, accidents can occur that may not otherwise happen. The Flagler County accident is an example of what are called underride accidents – when an automobile travels underneath the trailer of a semi-truck, leading to head injuries or traumatic brain injuries (TBIs), as well as fatalities. Another accident type unique to tractor-trailers is the jackknife crash, where the cab loses communication with the trailer, causing it to fold on itself in a 'jackknife' style.
Holding Negligent Actors Accountable
If you have been in an accident involving a tractor-trailer, your injuries are likely to be severe. While obviously, no one wants their injuries to be severe, it is worth noting that in Florida, only "significant and permanent" injuries can be the basis for a lawsuit in an auto accident-related case. Less serious injury claims must be handled by filing a claim with one's personal injury protection (PIP) insurance to get one's medical bills covered.
If you have lost a loved one in a tractor-trailer accident, by comparison, you may be able to file suit against both the truck driver and their employer if you believe that negligence played a role in your loved one's passing and the driver was acting within the scope of their employment when the accident occurred. While it can be difficult to establish this, it is far from impossible with the right help.
Contact A Tampa Tractor-Trailer Accident Attorney
While sadly, nothing could be done for the Port Orange woman, it is important to know that underride accidents are survivable – but the medical bills will likely be quite high. A Tampa truck accident attorney from the Rinaldo Law Group can help you determine the best path forward for you and your loved ones. We can offer knowledgeable and compassionate representation; call our office today for a free consultation.
Source:
sportskeeda.com/pop-culture/53-year-old-port-orange-woman-dies-flagler-county-car-accident