Wrongful Death Suit Filed Against Tesla After Fort Lauderdale Crash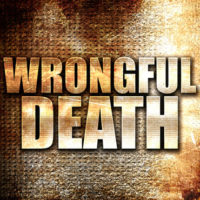 On January 8, 2019, the estate of Edgar Monserratt Martinez filed a wrongful death lawsuit against Tesla Motors in Broward County, alleging both product liability and negligence on the part of a Tesla employee after Martinez was killed in a wreck in Fort Lauderdale in May 2018, along with a classmate. Martinez's estate is alleging both that the car was defective, with a battery "prone to catching fire," and that a Tesla employee negligently removed a speed-limiting device that had been on the car previously, which might otherwise have prevented the accident. Wrongful death lawsuits are usually filed against individuals, not companies, and very often, they do not touch on intersectional areas of law as this one seems likely to.
Wrongful Death in Florida
Florida's wrongful death statute holds that when someone's death is caused by the "wrongful act, negligence, default, or breach of contract," the negligent actor will be liable to the estate for damages. A wrongful death suit is brought by the personal representative of the decedent's estate, on behalf of their immediate family – parents, spouse, and minor children, as well as any blood or adopted relatives "partially or wholly dependent" on the deceased. In the case of Mr. Martinez, the parents appear to be the only immediate family, because Mr. Martinez had no spouse or children, and Florida law does not currently permit siblings to recover for wrongful death.
Most of the time, wrongful death claims against an individual allege negligence – for example, a common wrongful death case is when someone is killed in a car accident and their estate brings a wrongful death suit against an allegedly negligent driver. However, wrongful death does not have to be based on the tort of negligence in order for a suit to proceed. A wrongful death lawsuit in Florida can be based on any civil tort (a tort is the civil equivalent of a crime). In legal language, wrongful death is a "derivative" claim – so, the Martinez estate's lawsuit is based on product liability and negligence, with wrongful death being a part of both claims, rather than the main focus. To prevail at trial, the estate has to show that negligence happened, not wrongful death.
Multiple Causes of Action
Some lawsuits only have one cause of action (for example, negligence or strict liability). Others have more than one, and it can seem confusing to understand how they can fit together. It is not only permitted, but encouraged, to cite all possible causes of action in one complaint – to file a complaint for negligence and then another one for product liability would be redundant. It is possible to plead two causes of action either together, or in the alternative, meaning that if one does not apply, the other would. In the Martinez case, there is no information that the general public is aware of that would seem to preclude pleading both product liability and negligence together – that is, alleging that both happened and played a role in the crash that killed Mr. Martinez and his friend.
To prevail in a product liability suit, one has to show that the product either had a defect in its design, there was a manufacturing defect, or that there was a 'failure to warn' – in other words, warnings of any potential dangers were not sufficient for the average consumer. In this case, evidence of a manufacturing defect may be difficult to find, but testing the remains of the car may yield information as to whether there was a design defect in that particular vehicle. Negligence on the part of the employee, however, may be more difficult to prove, because wrongful death cases can very often depend on hearsay or guesswork when there is no directly injured party alive to question.
Call A Tampa Wrongful Death Lawyer Today
While it remains to be seen how the Martinez estate will fare in its lawsuit, it is worth studying it to understand that wrongful death cases in Florida are not something you will have to survive alone. Getting the right attorney on your side can make all the difference. The dedicated and compassionate Tampa wrongful death lawyers at the Rinaldo Law Group will sit down with you and help you try to figure out where to go from here. Call us today for a free consultation.
Resources:
floridacivpro.com/rules-1-010-to-1-250/1-110-general-rules-of-pleading/
orlandosentinel.com/news/fl-ne-tesla-crash-wrongful-death-lawsuit-20190108-story.html?utm_source=feedburner&utm_medium=feed&utm_campaign=Feed%3A+orlandosentinel%2Fnews%2Flocal%2Fstate+%28OrlandoSentinel.com+-+State+News%29