Defining "Open & Obvious Dangers"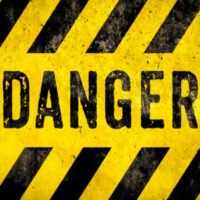 The law of premises liability is related to negligence law, and it comes into play when an injury allegedly occurs because of some danger on a person's land, or in their home or business. A property owner is generally held to owe a duty to exercise reasonable care for anyone (with some exceptions) who visits their land, business, or home – which includes warning of dangers that are not 'open and obvious.' However, this is a highly subjective phrase, and if you have been injured, it can sometimes be a fight to argue that you should have been warned of the danger.
A Baseline Level Of Safety
Florida's premises liability law is based both in statutes and in common law, which is based on principles from English law and is mostly conveyed in past case decisions. The general gist is that a property owner must exercise a certain level of care, in order to protect people that come into their space. However, there are differing classifications that are used for visitors, each being owed a different care level based on their purpose for being present. The levels are:
Invitee, both business and public. Business invitees are welcomed onto property for business purposes – for example, customers in a business – while public invitees are allowed to be present for a purpose where the land is 'held open to the public,' such as visitors to a museum;
Licensees are those who come onto premises for their own 'comfort and convenience.' The most common example of a licensee is a neighbor child being allowed into a backyard to retrieve a ball or other toy that has flown over a fence; and
Fairly self-explanatory, a trespasser does not have permission to be on the land at all.
A property owner must always try to keep their land in a reasonably safe condition – that is, at a baseline standard of safety – but an invitee is generally owed a higher duty of care than a trespasser.
Negligent Or Not?
While there are different benchmarks for 'safety' that must be met for each class, sometimes the business or property owner will reasonably believe that their property is safe. They may try to argue that a danger was 'open and obvious' – meaning that the visitor, regardless of class, should have appreciated the potential for harm and taken steps to avoid it. While in some states, the 'open and obvious' doctrine is seen as an affirmative defense (meaning that it can help a defendant avoid liability entirely), this is not true in Florida. If a danger is open and obvious, that is only one factor that will go into the court's decision as to who should be liable for the plaintiff's injuries.
Generally, a Florida court will hold that even if a danger is open and obvious, it does not excuse a property owner from taking the appropriate steps to either fix or warn about potential hazards on their premises. If a landlord does not take steps to meet the standards for invitees or licensees (the standard with trespassers is merely to refrain from deliberate injury), they can still be held liable for the harm that results.
Call A Tampa Premises Liability Attorney Today
If you have been injured on someone else's property, and you believe that it was as a result of their negligence, you may be able to seek compensation for the injuries you have suffered. The Tampa premises liability attorneys at the Rinaldo Law Group can work with you to help get a full picture of the accident and where to go from here. Call our offices today to set up a free consultation.
https://www.tampainjuryaccidentlaw.com/what-is-florida-premises-liability/