Invisible Injuries Are Still Debilitating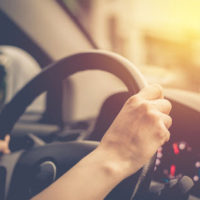 If you suffer a physically traumatic event, such as a car accident or being the victim of a violent crime, it is not only possible, but likely, that you will also suffer some kind of emotional or mental health-related injury as well. However, many times insurance will not cover mental health-related injuries, arguing they are too subjective and too easy to use as methods of fraud. You may need the services of a good Florida accident attorney in order to push your insurer into covering your bills, but in some cases, Florida law unfortunately leaves you with few options.
Accidents Are Common Trauma Triggers
The U.S. Department of Veterans Affairs cites a large study that estimates that auto accidents are the most common trauma trigger for men, with roughly 25 percent of participants citing it, and the second most common trauma trigger for women, at 13 percent. This is understandable – given the sheer weight and volume of metal and glass being tossed around in most car crashes, and the potential physical injuries that might be sustained, many people develop severe trauma responses in the days and weeks after a crash. Some auto accident victims may not see psychological symptoms for more than six months.
Obviously, any kind of physically traumatic event may cause emotional or mental health problems like post-traumatic stress disorder (PTSD) or anxiety. However, car, truck and motorcycle accidents tend to have some of the most long-lasting effects, simply because for many people, driving is a daily endeavor. If a person cannot drive due to stress and trauma, it can pile on to those issues, causing shame and general feelings of helplessness. This is not a situation where someone can "get over it" – in many cases, help from professionals is required.
What Now?
If you have developed a mental health condition as a result of an accident, it can be difficult to get your insurer to pay your bills. Florida's no-fault law is supposed to cover 80 percent of "reasonable, medically necessary" medical and rehabilitative services – but many insurers will not see mental health treatment as "medically necessary." They may also allege that it is too difficult to assess what part, if any, of your mental health issue is due to the accident and which is not. However, it is not impossible to have at least some of your bills paid.
Florida law holds that unless you have sustained a significant or permanent injury that would result in the loss of a limb or an important bodily function, you may not sue the person who struck you – such cases are supposed to be handled in the no-fault system. However, if your injuries were physically severe, you may bring suit – and in that suit, you may also try to claim costs for pain and suffering, and loss of quality of life. Mental health problems or crises sap quality of life more than most life events, and if you are successful, your award should be able to absorb such costs.
Can A Tampa Auto Accident Lawyer Help You?
It should not have to be a struggle to get mental health care after a traumatic event. But if you are in need, you deserve to know that it is not impossible, especially with an experienced and compassionate attorney on your side. The Tampa car accident attorneys at the Rinaldo Law Group will work hard for you, and give you the best chance possible to get your bills managed. Contact our office today for a free consultation.
Resource:
ptsd.va.gov/professional/treat/type/disaster_auto_accident.asp
https://www.tampainjuryaccidentlaw.com/medical-billing-issues-after-a-car-crash/