Multi-Vehicle Car Crashes In Florida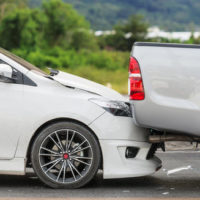 Normally, if you are involved in an auto accident with another driver, determining liability is relatively straightforward. However, if more than two vehicles are involved, figuring out who is at fault can be much more complex. Enlisting an experienced attorney is a good option in this type of case, so that you are able to have knowledgeable legal help to sort through the issues.
Multiple Cars Mean Multiple Accounts
In an accident involving three or more vehicles, one of the most immediately apparent issues is that very often, everyone involved will have a different story as to how the crash initially came about. Very often, multiple-vehicle accidents will require accident reconstruction or other sophisticated methods to get a better idea of just how everything occurred. If you have sustained a serious injury, this information is vital to your case for compensation, but it can take time you do not necessarily have to let authorities sort through everything.
Florida law does recognize something called the rear-end collision presumption, in accidents involving back-end crashes. Case law states that in these situations, a "rebuttable presumption of negligence" attaches to the rear-end vehicle, which means that since a crash occurred at the back, the vehicle at the back can reasonably be assumed to have caused it. However, the key word is 'rebuttable,' meaning that the presumption of negligence can be refuted by showing the right facts.
Who Pays My Bills?
If you have been injured in a multi-car crash, the first question on your mind is almost certainly regarding your medical bills, especially if you have been seriously hurt. Most Florida auto accidents are handled through the state's no-fault system, which means that your bills will be covered by your personal injury protection (PIP) insurance or the PIP insurance of another driver, if you can work out liability. However, the law holds that if you suffer "significant and permanent loss" of an important bodily function, or serious scarring or other permanent injury, you can bring suit against the person you believe to be liable in civil court.
Be advised that if you do go to court over your accident case, Florida observes what is known as comparative negligence. This means that liability will be apportioned according to each person's percentage of fault, and that includes the plaintiff. So, if a plaintiff is held to have been 20 percent at fault, and four defendants are held to have each been 20 percent at fault, the plaintiff would receive 20 percent of their costs from each defendant – 80 percent of their medical bills, minus their own percentage of fault.
Contact A Tampa Car Crash Attorney
c for the drivers involved, from insurance questions to debating whether or not to go to court. Having an experienced Tampa car accident lawyer on your side can help eliminate some of those issues, and give you a knowledgeable legal professional at your disposal during the process of seeking compensation. Contact the Rinaldo Law Group today for a free consultation.
Resource:
edca.5dca.org/DCADocs/2017/0002/170002_1259_03082019_08364738_i.pdf
https://www.tampainjuryaccidentlaw.com/right-after-a-car-accident/